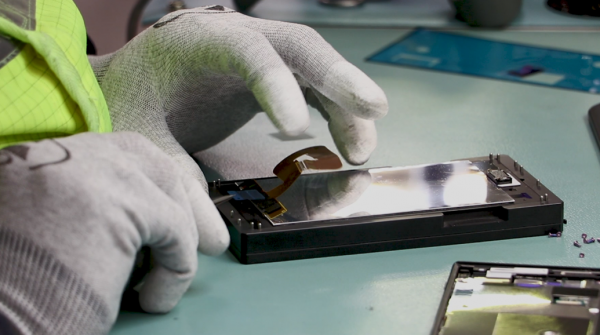 The global demand for used smartphones is forecast to grow to 333 million units with a market value of $67 billion this year. A lot of ingenuity goes into making a smart phone 'smart' so keeping devices in use for longer makes perfect sense on many levels, not just economically. 
Companies recognise the environmental value of repair and refurbishment services to minimise carbon footprint and keep smartphones – and their highly carbon intensive components – in circulation for longer than the 2-3 year current average lifespan. 
Our experience in reverse logistics means we have tailored and innovative solutions to repair products to the highest standards, including in and out of warranty work. We deliver solutions fast, reducing costs and improving customer satisfaction. We have created solutions with a competitive edge for leading brands such as Sky, Vodafone, Virgin Media, and Liberty Global. 
We have been providing repair and refurbishment solutions to the technology and utilities sectors for over 15 years. Our award-winning capabilities extend across mobiles, tablets, set top boxes, routers, batteries and PCBs, all to component level. All of our repair and refurbishment solutions are accredited under ISO 9001 and 14001.

Supporting Virgin Media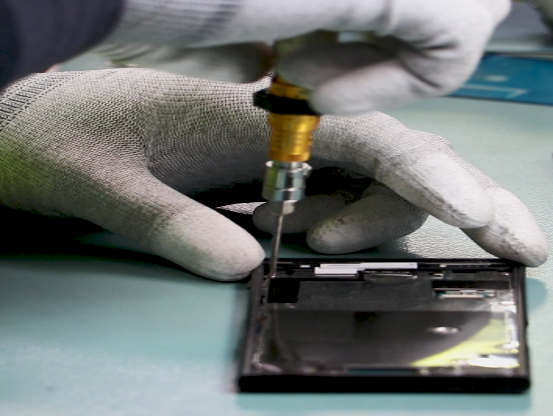 We are proud to have supported Virgin Media since 2010. Returns and repairs are directed back to our technology hub in Nuneaton, where they are dynamically routed. Products are routed according to the best solution for asset value maximisation, be that repair, refurbishment or sales.  
We are fully accredited to carry out repairs on manufacturers' products, including Samsung, Apple and Sony. If a repair is needed following a call to the Customer Service team, the customer can print a label at home or a packaging request is automatically sent to our system for picking and shipping to the customer. 
Problems are diagnosed using our Universe system, either using a website app (for self service) or via the Virgin Media technical call team, who use the system to assess devices and common faults, and attempt to find remote resolutions. In partnership with Virgin we work hard to manage customer expectations – taking time to properly assess issues and causes from the outset reduces NFF (no fault found) returns. 
By reducing such returns, handling costs are lowered and the customer is not left unnecessarily without a handset. We work with customers to help positively influence the behaviour of end consumers. Our systems enable problems to be remotely diagnosed using our technical scripts, and data is continually reviewed to drive performance efficiencies in repair processes.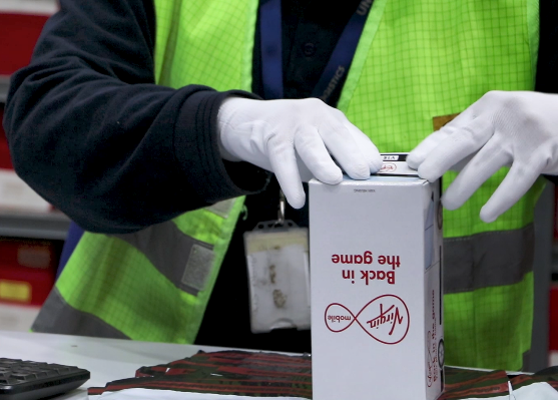 It is important to both Virgin Media and Unipart to get devices working and back to the customer as quickly as possible, and almost all devices are repaired on the same day as receipt. Throughout the past year, despite the pandemic, 100% of SLA targets have been achieved. 
Our automated and semi-automated tools carry out a range of functional tests in line with OEM standards, and are used for device diagnostics and forensically approved data wiping to industry approved standards. 
By acting as a conduit between the customer call centre, the customer, and our repair centre, our returns and repair solution is fully integrated and meets the highest quality standards.
Click here to find out more about how our commitment to sustainable product lifecycle solutions and championing circular economic principles is helping Unipart and its customers make positive environmental changes in the ways products are both designed and used. By rethinking and redesigning products and processes, we are also helping to significantly reduce waste and pollution – keeping components 'alive', rather than discarding them to landfill.
Taking steps to improve your repair, refurbishment and returns model could help your business gain an extra competitive advantage. To find out what Unipart can do for you contact amy.bishop@unipart.com.