Unipart Device Trading maximises customer cost benefits and value add through intelligent sourcing, refurbishment and end to end logistics.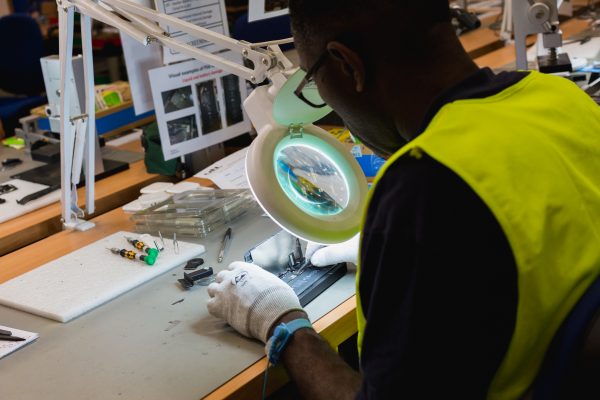 Since 1999 Unipart has been providing high quality 'Grade A' refurbished and new mobile phones to the UK's leading telecommunications companies, including network operators, insurance providers and retailers. Unipart provides end-to-end supply chain services from logistics to repairs from the specialist technology centre in Nuneaton. The Unipart Trading team procure devices from a range of channels and suppliers across Europe, including raw stock that Unipart repairs and refurbishes under OEM accreditation.
Our customers benefit from:
A choice of both grade A and new devices
OEM accredited repair using genuine parts
Warranty provision
Marginal VAT to reduce costs
Next day distribution
Storage and order fulfilment
Demand planning and forecasting for stock purchase and inventory management
Telecommunications companies will recognise the following associated challenges, all of which Unipart are in a prime position to support.
These include:
Accessing stock on new model releases at cost-effective rates
Sourcing high quality 'Grade A' stock as an alternative to New
Continuity of supply
Ensuring stock is OEM compliant with only genuine parts and backed by warranties
Ensuring devices are GDPR compliant
Visibility and traceability of assets throughout
Minimising obsolescence risk
Storage and order fulfilment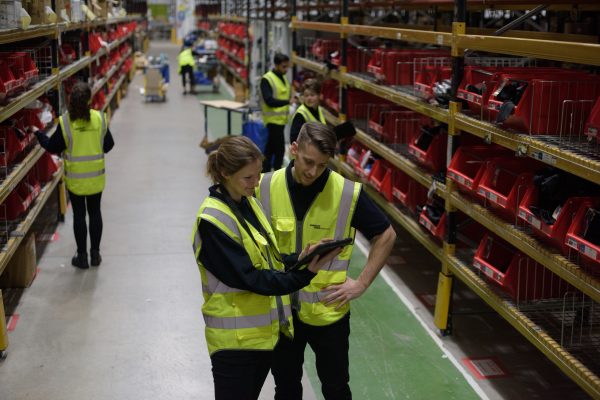 To tackle these problems Unipart has relationships with major suppliers across Europe including OEM's, network operators, distributors and retailers that allow Unipart early access to product launches and in particular 14-day returns that are not available on the Grade A market elsewhere.
Unipart's trading team continuously monitor market conditions to identify stock availability, ensuring continuity of supply against forecasts and maximum customer satisfaction with stock available at the right time.
Over a sustained period, Unipart has developed a reputation for providing quality, supported by audited accreditations from the major OEM's. Trained technicians use only genuine parts throughout the repair process and all devices are quality checked independently which allows Unipart to offer full warranty solutions.
All devices are systemically processed and tracked end to end providing full client visibility and traceability. To ensure GDPR compliance, all devices are data wiped to forensic level using certified software.
As an experienced & established logistics provider to a number of major technology corporations, Unipart is also well placed to support all forward and reverse logistics activities with fully tracked and tailored solutions. Customers can benefit from peace of mind with our 'TAPA A' accredited, Technology specific, multi-user storage and repair facilities, as well as our established relationships and preferential rates with national carriers.
This complete end-to-end solution is tailored to meet customers' needs and builds on adding value to minimise cost while maximising quality.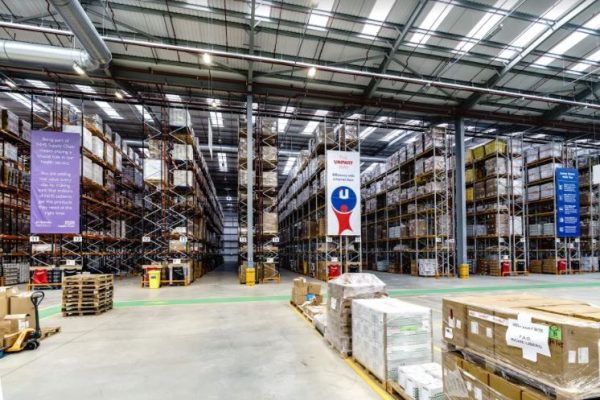 Through Unipart's dedicated trading teams, customers benefit from a 'one-stop-shop' partner that allows them to focus on their core competencies with increased supply chain efficiency and customer satisfaction. Unipart's long term relationships with global multi-channel suppliers allows for maximisation of product coverage and competitive pricing with grade D stock, repaired and refurbished in-house to OEM accredited grade A standard, reducing lead times and cost to serve.
Claire Walters, Chief Commercial Officer, Unipart Logistics – "We have driven cost and service benefits for our valued customers via our trading team for many years, I am very proud of the attention to quality and the flexibility of this team to meet exacting customer needs."
Open modal