By offering a full end-to-end supply chain service, Unipart helps customers extract maximum value from products and components.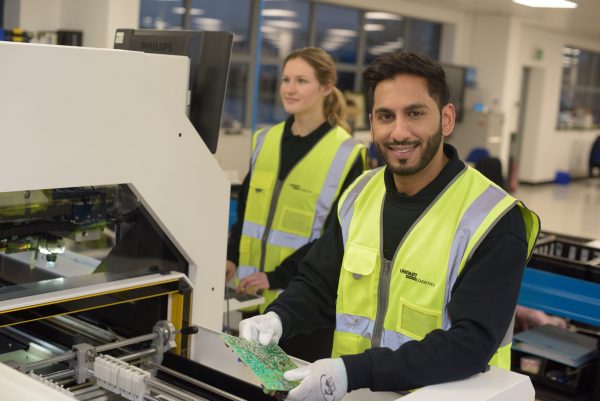 Unipart's technical teams assess repairs for commercial viability as well as technical feasibility. This expertise means we can take a product that was previously deemed unrepairable, or not of a suitable standard to return to the customer, and repair it, enabling the customer to reuse the product rather than buy a new one.
Adding value to printed circuit boards 
We supported a leading provider of domestic and industrial central heating systems by optimising and improving their engineer parts returns process. Working with the customer, we helped create opportunities for more returns to go to 'good stock' by relabeling, kitting or repairing products, and putting measures in place to improve processes.
A key area where we added value was in relation to printed circuit board repairs (PCBs) in domestic boilers. By thinking outside of the box, our engineers were able to come up with an innovative and environmentally sound solution to extend the life of key components and gain vital insights to improve performance. From our findings we created new dispositioning routes, a base profile for those returns (metrics to be measured against) and suggestions to amend processes which saved the customer £3m on stock value.
For every metric, we ensured that what we were doing was repeatable, measurable and non-disputable. There was no data or systems to leverage, due to the step change nature of the approach compared to business as usual, so we had to create a baseline to measure ourselves against, in order to prove the benefits of repairing PCBs.
A game-changer: our own flying probe 
To increase repairs of valuable assets, we developed a flying probe PCB test and repair solution. This was a revolution in the customer's business which saved more than 70% of the cost of each PCB that was prevented from being scrapped. It also resulted in further savings from changes in consumer contracts to allow for the use of refurbished parts.
Flying probes are test probes that 'fly' from one test point to another, according to instructions mapped out by software programmes. Developing and applying flying probe technology to further diagnose faulty components on PCB boards at high-speed was a game-changer. The use of this cutting edge technology provided not only accurate and objective testing to ensure correct diagnosis and repair but, importantly, also generated extensive data for further analysis.
The flying probe is efficient because it diagnoses the root cause of a problem much quicker. Moreover, it highlights which components are ageing, identifying out of spec components as well as faulty ones, and therefore drives continuous improvement in repair capability. Essentially, the flying probe can perform tasks in seconds that might take a skilled engineer working at a bench several hours.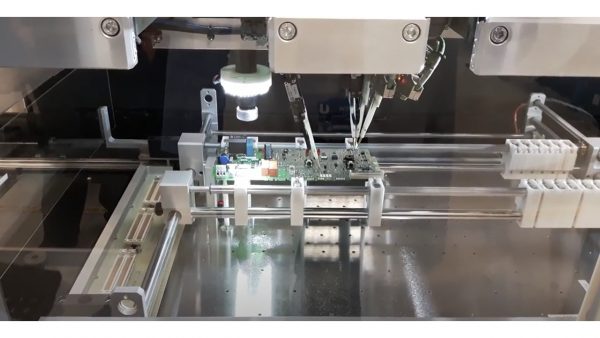 Unipart engineers lead the way in the use of flying probes in a reverse logistics / repair environment. However, where our flying probe really comes into its own is in the benefits for lifecycle management; helping to keep products alive. Reconditioning parts and putting them back into circulation is a better and more sustainable solution, which is particularly advantageous when dealing with products / components which are no longer being manufactured.
Making a difference 
We developed a unique testing device (UFlame), simulating the conditions of a domestic boiler but without the gas, flame or water to ensure compliance, conformity and certification. Creating a simulator in a box to test products in the customer's home was a major breakthrough that highlighted Unipart's technical and engineering capabilities.
Our skills in diagnosis, repair and the development of whole test strategies to simulate how a product would perform in the customer's home meant PCBs that would previously have been scrapped could be kept in circulation.
Unipart's work with PCBs is a great example of extracting value through a well-managed reverse logistics process. By understanding why a product has come back (be that due to process or people), we find the right solutions and use data to shape better ways of working. Our digital enterprise systems gather intelligence and use it to improve our customers' supply chains. 
Unipart people have great ideas and we are transformation experts who know how to move these ideas into the next zone – using our experience to take customers with us on journeys to improve processes, save cost and create a more sustainable supply chain.