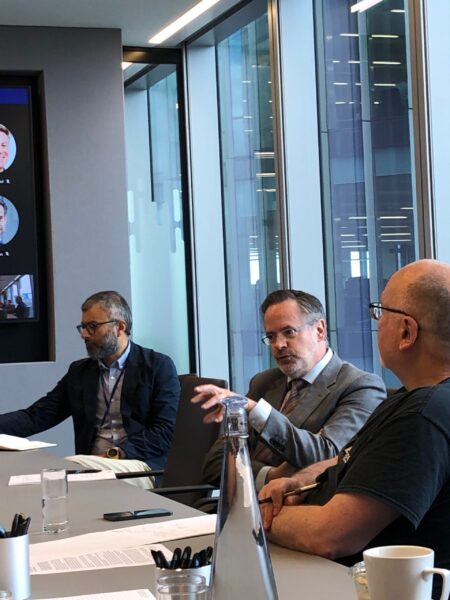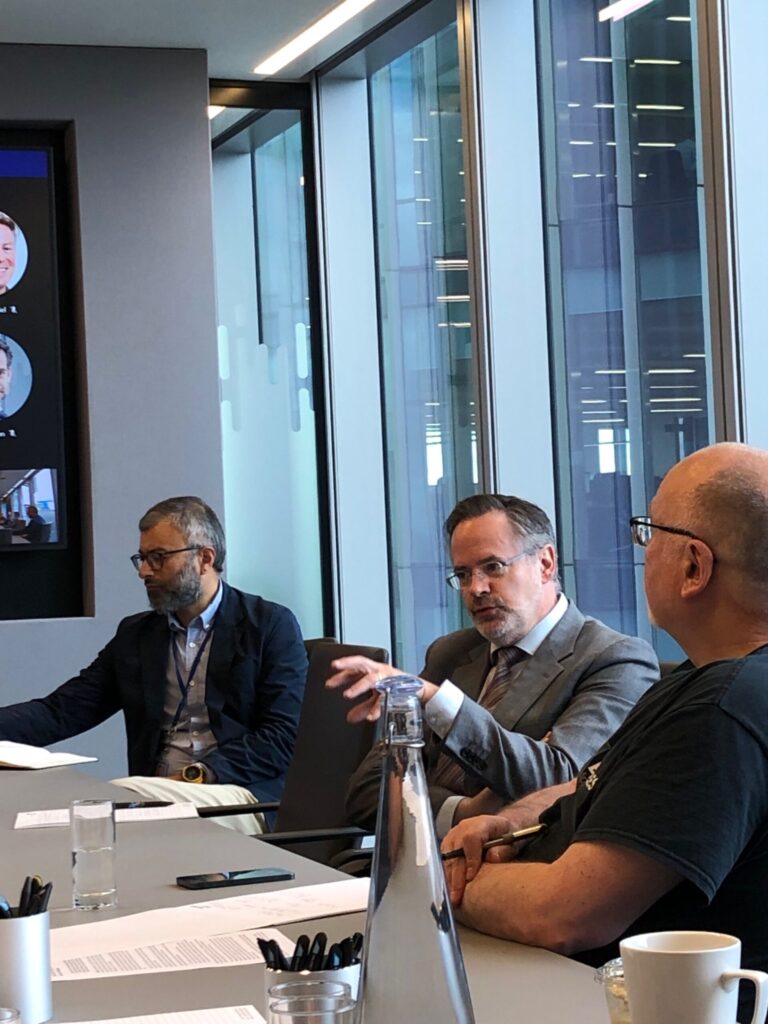 June 2022 – Reengineering processes and streamlining data are the keys to UK economic growth in the face of increasing supply chain disruption, according to Unipart Logistics Managing Director Ian Truesdale.
Reacting to findings in the SAP report 'Tomorrow's Supply Chain: Disruption Around Every Corner' in London on Wednesday (8 June), Ian Truesdale said greater digital capability provides better resilience and agility in supply chains.
The report's headline finding was that over 85% of UK businesses plan to move from 'just in time' to 'just in case' model and prioritise UK-based solutions to overcome challenges.
Ian Truesdale, Unipart Logistics Managing Director, said: "Although deglobalisation and other structural changes to supply chains like re-shoring may help UK economic growth, the changes and hence opportunities are more complex. We are seeing that growth can be increased further by developing a much more sophisticated approach to understanding patterns of demand and the impact of those changes along the supply chain to manage risks and prevent shortages. 
"It's why we are re-engineering our processes and streamlining our data to focus on process design and governance, operational execution and data & analytics. In doing so we aim to have the ability to forecast, optimise and simulate supply chains to provide greater agility and resilience." 
The report revealed that almost every UK organisation admits their supply chain needs improving, and over half (58%) think their supply chain needs a lot/ significant improvement. In response, 84% of UK businesses are planning to move on from the 50-year-old 'just in time' supply chain model, which prioritised costs above all else when selecting suppliers, to a 'just in case' approach.
Speaking at the roundtable event chaired by SAP UK and Ireland Managing Director Michiel Verhoeven, Ian Truesdale said: "We're effectively going into a period now where as inventory levels are being increased, where you're putting in extra levels of safety stock at certain points along that supply chain, you're actually hiding some of the fundamental problems.
"So we're going to have a period where this disruption that we've experienced is actually going to make supply chains less efficient, less agile, less flexible, and more costly. We are seeing this trend and the impact of these pressures across all industries, whether it's healthcare, technology or automotive.
"There isn't a simple solution. It places more emphasis on increased levels of visibility and investment in technology, we're doing that ourselves. We've deepened our partnership with SAP, we're also investing in other digital tools to enhance our customers' supply chain accuracy, and the ability to be more granular at individual unit levels, connecting across the network, to get that level of visibility at individual SKU. So even though we are seeing inventory levels increase we can be much more dynamic in responding, and where we can start to trim back some of those extra safety factors that have been put in. 
"We're investing even more money into new technologies to give us the advantage that we need. We are also under increasing cost pressure from our customers. So there's not an easy path through this period. It will be a period of increased disruption. At the same time, just like many other companies we've signed up to the UN Race To Zero pledge to be carbon net zero by 2050. Achieving that in the environment we just talked about is going to be quite a challenge.
"Some of the things you've pointed out like nearshoring, that absolutely will help. Fifteen to twenty years ago a simple solution to reducing supply chain cost was to outsource everything and get it manufactured in Asia. Of course that's massively increased freight cost. Certainly nearshoring and onshoring will increase, it'll reduce the level of freight, which will reduce the amount of emissions, but again it will also increase cost because manufacturing and assembling products in Europe in the UK, the labour is still significantly higher than if it was manufactured in central Asia or the Far East."
Unipart recently announced a deepened partnership with SAP to deliver supply chain resilience and bring to life its extensive expertise in forecasting, machine learning, sensors, and data and analytics.
Last year Unipart opened the Advanced Supply Chain Institute at its Cowley headquarters in Oxford, a multi-purpose learning and collaboration space. The Institute combines Unipart's supply chain experience, digital capabilities and award-winning development competence to reimagine tomorrow's supply chain.