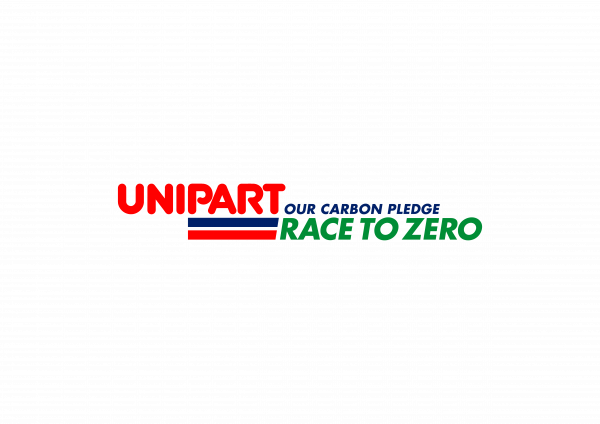 June 2022 – To mark World Environment Day in June 2021, teams across Unipart Group took part in a 'Green Friday' campaign and used the creative problem solving tools of The Unipart Way to identify ways to make processes more sustainable.
World Environment Day this year is on Sunday (5 June), and in the 12 intervening months Unipart has signed up to the UN Race To Zero campaign, committing to become carbon neutral by 2030 and carbon net zero by 2050 at the latest.
To meet Race To Zero criteria, emissions must be measured across all three scopes. Scope 1 and 2 emissions are generated by those processes and purchases that are more easily controlled by an organisation, and Unipart has already switched to procuring green gas and electricity, has replaced lighting at sites with LED alternatives and is transitioning its transport fleet to Hydrotreated Vegetable Oil (HVO) ready vehicles. Electric vehicle options are also being trialed at a number of sites, including charging stations for customers and colleagues. The Group is now 34% of the way to achieving the 2030 carbon neutral target against its 2019 baseline emissions.
Andy Pyne, Unipart Group Chief Sustainability Officer, said: "Unipart is making excellent progress against its scope 1 and 2 emissions, which is a credit to our subject matter experts who have implemented the robust environmental systems that have seen Unipart achieve the British Safety Council Globe of Honour for the last nine consecutive years. It is also a credit to our people, who so readily embrace our Green  initiatives, using The Unipart Way to find digital and other solutions to drive down our environmental impact."
Scope 3 is an altogether more wide-ranging challenge where an organisation must reduce and remove emissions from its entire supply chain.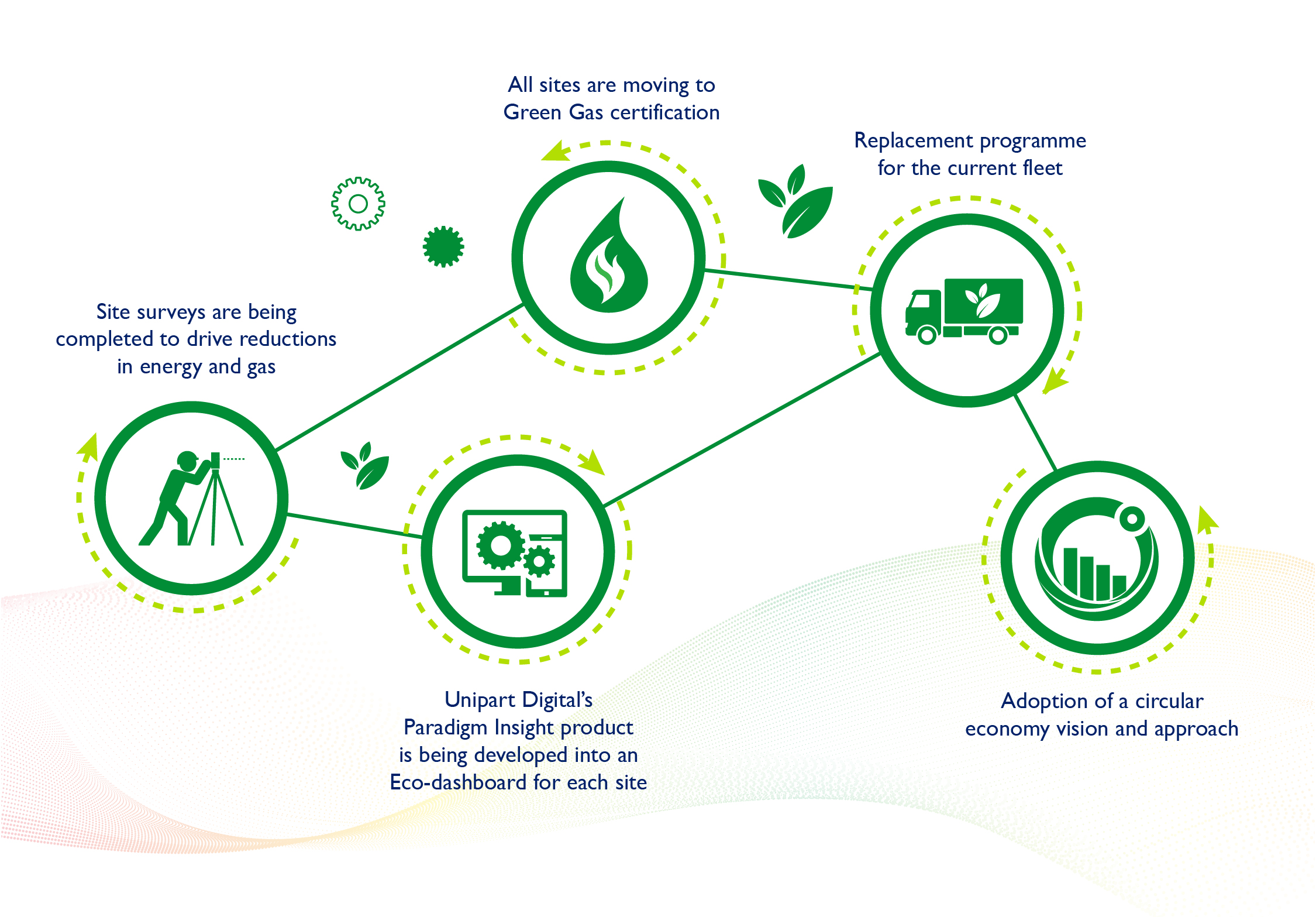 Andy Pyne said: "Scope 3 is largely about using our influence as a business to challenge our suppliers and customers to reduce their scope 1 and 2 emissions. We're in the middle of a process at Unipart to create our Carbon Action Plan inclusive of those more challenging scope 3 emissions, against a 2021 baseline. We're looking at a whole spectrum of options and ideas of how Unipart can do things differently or support our stakeholders to reduce their carbon impact, to form this plan, before then submitting this and our reduction targets to the Science Based Target Initiative.
"Part of this requires understanding what can be done to reduce the impact of our employees' commuting. We had an enormous response to our employee commuting survey last month, which has given us some very useful data, and can support us when we influence local authorities about how public transport routes can be adapted."
Unipart is offering more electric vehicles (EVs) and hybrid vehicles on its company car scheme. Various initiatives will be trialed over the coming months to extend the EV charging network at Unipart sites to encourage more employees into reducing tailpipe emissions. 
Andy Pyne said: "We are asking our people to all make a personal effort, because ultimately solving the climate crisis is the responsibility of everyone, so we are giving them as many tools as possible to make those greener changes. At the same time we are further developing our environmental systems and structures to reach the verified Race To Zero science-based targets. Only by working together as individuals and as an organisation can we enjoy many more World Environment Days to come."