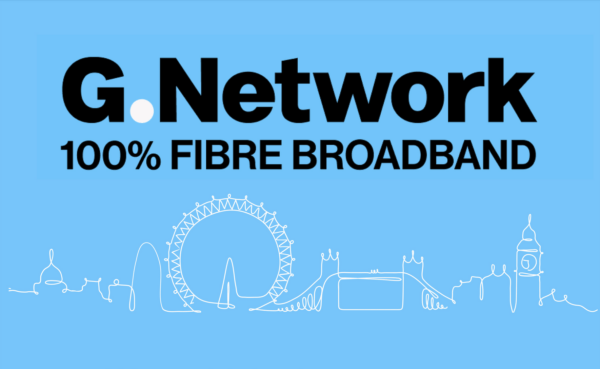 Unipart Logistics wins multi-year contract with G.Network
Unipart Logistics' new multi-year contract with G.Network will deliver a wide range of services including the forward and reverse logistics of broadband routers and infrastructure equipment, recycling services, and distribution to G.Network's field engineers, who work across London connecting customers to their 100% fibre network.
Unipart will integrate warehousing, returns and recycling services into existing Cowley operations and fulfil logistics for stock required by G.Network engineers to install full fibre broadband into a premises, including tools, equipment, cable and routers.
Unipart will also operate a dedicated vehicle fleet to support the G.Network distribution of products to network teams, sub-contractors and delivery to engineers via a network of PUDO and storage locations.
Nicola Couse, Technology Sector Development & Strategy Director said: "The progress we have made against our own carbon reduction goals, along with industry leading field service solutions that we have delivered in the technology sector for 25 years was a key differentiator for G.Network.
I am delighted that G.Network sees Unipart Logistics as a 'journey partner' to design, implement and improve the supply chain solutions necessary to accelerate the next phase of G.Network's exciting business growth and sustainability commitments."
Kevin Murphy, Chief Executive Officer said: "G.Network's mission is to connect more of London's residents and businesses to our full fibre network. We want people across the capital to be able to work, play, and socialise online effortlessly and affordably.
We're here to serve Londoners with fast, reliable broadband and to do this we need to have a top-quality supply chain in place. Working in partnership with Unipart will make G.Network a more efficient and sustainable business, allowing us to accelerate our mission, as well as provide our customers with the best possible service."
Nicola added: "I know our approach to innovation, sustainability and process excellence gives G.Network confidence and we look forward to collaborating to create a scalable, efficient supply chain that supports them to realise their future growth ambitions."