"The support we received from Unipart Logistics helped provide technology driven world class logistics solutions to these challenges."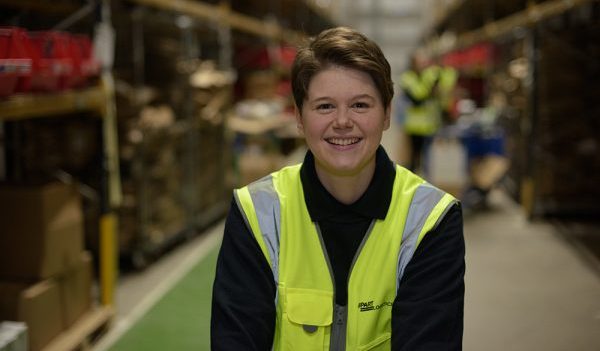 When the US distribution arm of a leading global radiator manufacturer needed to upscale its inventory management, Unipart Logistics provided future-proof technology that delivered real benefits.
Serck provides specialist design, manufacture, installation, and service of heat transfer technology across a range of sectors and geographies. Their US distribution business focuses on the heavy-duty truck and commercial radiator market.
The radiator market, like many industrial sectors, has been changing at a pace not seen before. Serck expanded its manufacturing and supply capabilities to be able to offer customers an ever-increasing range of products. This led to excess stock and slow-moving products, as well as having the right products in the wrong location which impeded rapid delivery to customers.
Not only was this adding excess cost, but it impacted the high levels of customer service that Serck's customers were used to.
Serck turned to Unipart Logistics for a solution. Unipart Logistics has a track record of  providing a wide range of supply chain services, underpinned by a suite of digital products across multiple sectors and markets. Unipart Logistics is widely recognised for its deep-seated expertise in inventory management through long-term logistics partnerships with market leading customers such as Jaguar Land Rover, Volkswagen, Sky and Vodafone, who rely on Unipart Logistics to take their productivity, quality of service and customer satisfaction to a new level.
The Unipart Logistics team focused on inventory reduction and obsolescence to increase availability of products. They optimised ERP technology to enable review of historic sales and demand data, as well as future planning to ensure accurate availability of saleable products. This identified slow moving and obsolete products and identified products that should not be purchased going forward.
The results were impressive:
Excess stock reduced by 16%
Overall sales increased by 23%
74% reduction in stock outs
Lost sales down 42%
Serck managing director Alex Neill said: "In a successful, mature operation, changes in the marketplace happen very quickly. Having access to data to analyse, predict and manage stock requirements provides a competitive edge in any market.
"But with the complexities and challenges in the heavy duty truck and commercial vehicle market, world class inventory management is essential to any company striving to be the number one choice for our customers in terms of quality, range, service and delivery. The support we received from Unipart Logistics helped provide technology driven world class logistics solutions to these challenges. This will underpin our future growth ambitions by aligning our comprehensive market offering to the specific needs of our customers."
Open modal