Teams across Unipart generated nearly 250 'Go Green' ideas for a special Digital Friday event on June 11.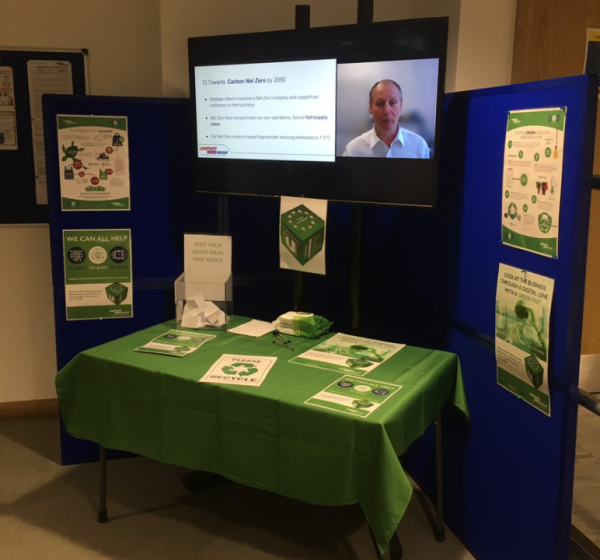 Linked to World Environment Day, which took place on June 5, this was a group-wide event which asked people to consider how they could contribute to Unipart's sustainability agenda. The emphasis was on getting each individual within the business to look at the differences they could make, however small, to contribute to a wider sustainable group effort.
Virtual brainstorming events were held, seeds planted, site and team Jamboards created, environmental facts and figures reviewed in climate action discussions and quizzes across sites, teams and sectors of the business. Colleagues from around the world identified how a range of technologies could reduce waste, drive down carbon and energy consumption and increase biodiversity and recycling. 
Green ideas were subsequently shared with site general managers, functional heads, and senior digital champions to identify the most viable that will be taken forward. Unipart is committed to becoming carbon neutral across all operations by 2030. 
Andy Pyne, Unipart Group Leadership Team Sustainability Lead, said: "Thank you to everyone who took part in and helped organise the Green Digital Friday in support of World Environment Day. The way the event was embraced and acted on is truly outstanding. 'It really has been a truly global event with our teams across the world and organisation participating and raising hundreds of ideas and actions.
"What a fantastic example of The Unipart Way in action helping solve the biggest problem facing our planet."