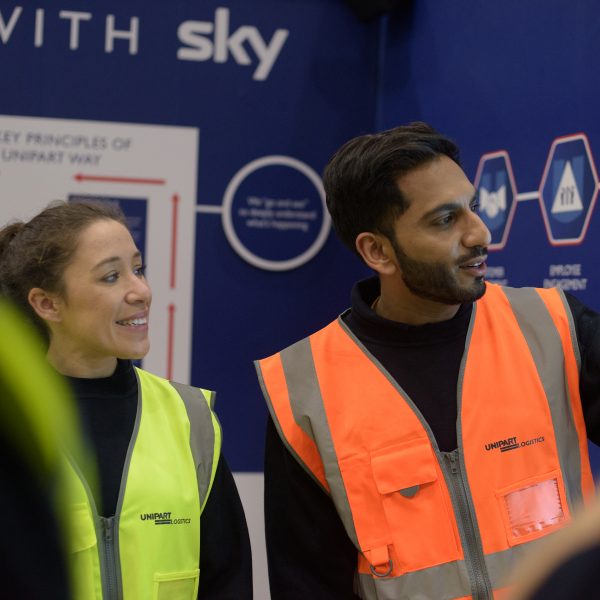 13th March 2018: Unipart Logistics, part of the Unipart Group, has achieved a five-year contract extension with Sky, Europe's leading Entertainment Company.
This is another exciting step forward for Unipart Logistics partnership with Sky, which is now moving into its 14 year.  During this time, Sky's business and range of services has expanded, and Unipart Logistics has grown alongside them. In 2017 Unipart Logistics supported the launch of Sky Mobile, Now TV in Spain and Soundbox, and consistently demonstrated the ability to go the extra mile.
Unipart Logistics will continue to support Sky's engineers and customers through logistics, recycling, call centre services and fleet management.  Unipart Logistics also provide innovative supply chain services such as software flashing and customisation.
Claire Walters, Chief Commercial Officer at Unipart Logistics said: "We are incredibly proud of our partnership with Sky, which has gone from strength to strength over the last 14 years. It's great to be recognised as Sky's supply chain transformation partner of choice through this contract extension. We are looking forward to supporting Sky's continuing growth over the next five years through supply chain and digital innovation."
Giles Harvey, Sky's Director of Supply Chain said: "Extending our partnership with Unipart Logistics into 2022 is a testament to the strong partnership that has developed.  I value Unipart Logistics' focus caring about Sky's customers and supporting our growth plans."
Open modal