Unipart Logistics is committed to working with customers and suppliers to eliminate single use plastic throughout their supply chains.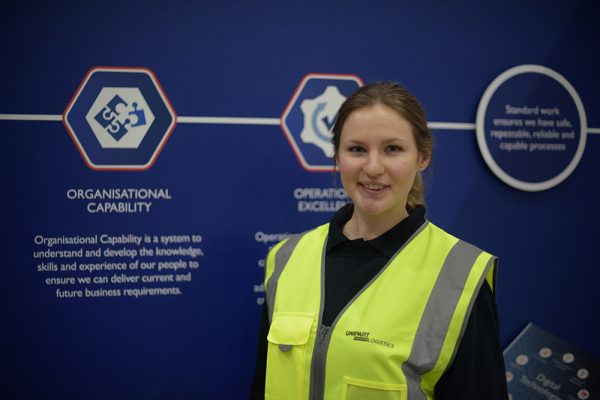 Unipart Logistics has a culture of working with our partners to solve problems, using the determination, ideas and passion of our people. This approach came to the fore when we helped a leading automotive company reduce costs and single use plastic across their North American operations in the wake of the pandemic. 
We introduced a cardboard shredding machine that was already delivering results for another major automotive client. We trialled it in one warehouse, and processes were changed at the customer's site within a month – including sourcing, installing and setting up the shredding machine, and training colleagues how to use it. 
Turning excess scrap cardboard into environmentally-friendly, quality packing resulted in an 80% reduction in the use of bubble wrap and other styrene products used in void-fill protective packaging. This meant cardboard could be converted into shock-absorbent, perforated layers of padding, able to stand up to the rigours of the US market, where products and components often have to travel thousands of miles. 
The packing produced by the machine can be reused and recycled. Results surpassed expectations, with annual cost savings of more than $90k at the two Unipart Logistics sites. A reduction of 80% in bubble wrap usage went way beyond the 50% figure originally projected. 
Now, with our support, the customer is rolling out the same processes in its other North American plants. We are also helping another leading automotive company make the transition.
Unipart Logistics is committed to working with customers and suppliers to eliminate single use plastic throughout their supply chains. We challenge our suppliers to adopt innovative and sustainable packaging solutions that reduce the impact on the environment.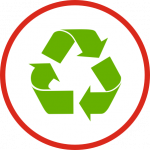 This commitment was highlighted in December 2020 when we achieved a five-star rating from the British Safety Council for our commitment to environmental sustainability. We scored over 95% in the British Safety Council Five Star Environmental Sustainability Audit – the highest ever rating. The British Safety Council Five Star Environmental Audit is an internationally recognised audit process used by leading organisations to compare their environmental performance against best practice and current trends.
Across all sectors, our teams continue to work with customers and suppliers to implement sustainable packaging solutions and supply chain processes. Environmental sustainability has been embedded across our internal training programmes, and environmental coordinators receive ongoing personal development, including ISO14001 auditor training and IEMA Environmental Management training.