Improving production-line efficiency reduces operating costs while increasing productivity
Manufacturers need faster measurement cycles. Quality Assurance (QA) is often blamed for the bottlenecks in manufacturing, but the problems lie with the processes in place. Traditional methods used to inspect and assess components, such as manual, CMM or laser scanning, can typically take as long as 40 minutes. It's not uncommon during a large production run for a process to deviate, even marginally. If too much time is taken to detect the deviation, then the manufacturer has wasted precious time and materials, which translates to higher operating costs and gross inefficiencies.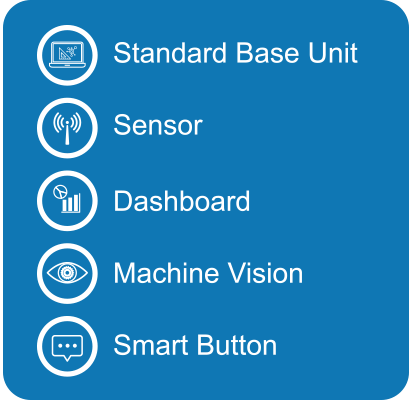 Identify faults quicker: from 40 minutes to 3 seconds
SmartGauge is the digital inspection tool that measures geometric features with precision while reducing measurement time to a mere 3 seconds. It collects data for automated monitoring and improvements, enabling the manufacturer to take action immediately and make corrections. This significantly reduces waste in both time and scrap, while improving productivity.
SmartGauge is a technology-based approach designed and manufactured by MetLase, a joint venture between Rolls Royce and Unipart. With SmartGauge, manufacturers can produce bespoke engineering products with speed and precision.
Watch our video to find out more

See other products in our portfolio
"Instrumentel delivered an effective solution, which met both challenging project constraints and tight timescales. "
Alasdair Thom, Senior Engineering Project Manager at ScotRail