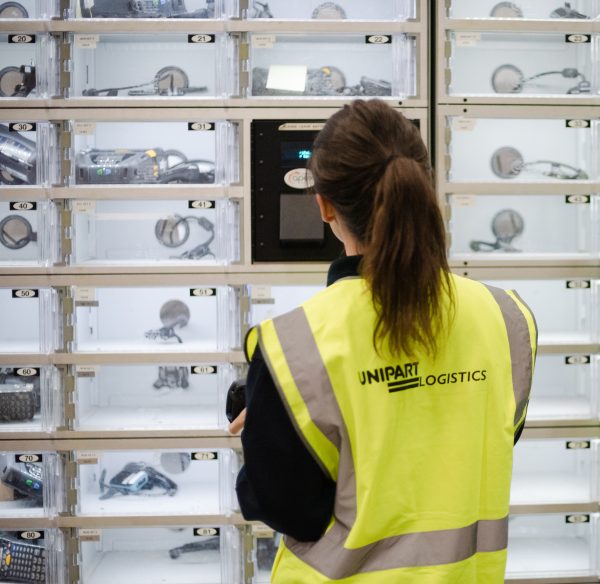 May 2021 – Unipart Logistics has been crowned overall sector winner in the British Safety Council International Safety Awards for the second consecutive year.
As Transport, Storage and Distribution sector winner, Unipart Logistics is among an elite group of 12 organisations across the globe recognised for their commitment to world-class safety at the 2021 awards.
Andy Pyne, Unipart Logistics Divisional Operations Director, said: 'We're incredibly proud to achieve our second consecutive International Safety Award.
'The pandemic brought unprecedented challenges to the logistics industry, but our people responded magnificently. By focusing on protecting our people, processes, and the flow of products and service to our customers, we demonstrated to the British Safety Council our commitment to world-class safety remains undimmed. Using The Unipart Way our people have continued to find digital and sustainable ways to improve health and safety in the workplace. 
'The award also recognises our commitment to support the wellbeing and mental health of employees through a turbulent year for everyone inside and outside work.'
Now in their 63rd year, the International Safety Awards recognise and celebrate organisations from around the world which have demonstrated to the satisfaction of the scheme's independent judges their commitment to preventing workplace injuries and work-related ill health during the previous calendar year. The awards also recognise organisations that have shown commitment to wellbeing and mental health at work.  
In 2021, 387 organisations won an International Safety Award. They span all sectors and are drawn from the United Kingdom, Africa, Asia and the Middle East. 85 organisations were awarded a Distinction (including Unipart Logistics for the ninth consecutive year), 155 organisations were awarded a Merit and 147 organisations achieved a Pass. However, only a very select number are crowned overall Sector winners.
Mike Robinson, Chief Executive of the British Safety Council, congratulated Unipart Logistics: "The British Safety Council commends Unipart Logistics on their achievement. The award is in recognition of their commitment and efforts to keep their employees and workplaces free of injury and ill health."