The Mark In Action programme is supported by three judges, two of whom are external and experts in the field of World Class Customer Service. The third judge is one of our senior leaders with over 30 years of expertise within the company.
Their contribution brings enormous credibility and substance to the programme and this is highly valued.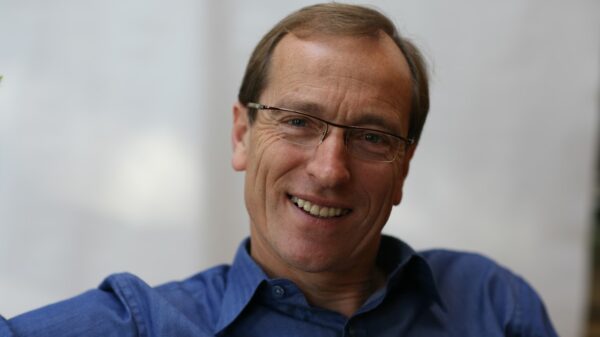 Mark Goyder
Mark spent 15 years in managerial roles in the paper, printing and engineering industries. In 1994 he initiated the RSA Tomorrow's Company Inquiry, a three-year investigation into the future role of business in which Unipart Chairman and Group Chief Executive John Neill played a leading part. Building on this work Mark went on to found Tomorrow's Company, an independent, business led think tank that aims to inspire and enable business to be a force for good.
He has served in advisory capacities for British Airways, BT, Camelot, Novo Nordisk and Walgreens Boots Alliance. He is co-author, with Singapore's Ong Boon Hwee, of 'Entrusted – Stewardship for Responsible Wealth Creation' published in 2020, and a Financial Times Book of the Month.
In 2019 he was awarded an Honorary Doctorate by the University of East Anglia.
David Grayson CBE
David is Emeritus Professor of Corporate Responsibility at Cranfield School of Management, UK. From 2007-17, he was the founder-director of the Doughty Centre and Professor of Corporate Responsibility. He was a visiting Senior Fellow at the CSR Initiative of Harvard's Kennedy School of Government: 2006-10.
David has chaired or served on various charity, social enterprise, public sector and commercial boards. He currently chairs the international charity: The Institute of Business Ethics. David recently joined the board of a financial services business in the ASEAN region, where he leads on ESG / sustainability and chairs the Group Risk Management Committee.
He sits on several corporate and NGO advisory panels – the Circle of Advisers for Business Fights Poverty, the visiting faculty of the Forward Institute and the Ramon Del Rosario CSR Centre at the Asian Institute of Management in Manila. 
He is a former Managing-Director of the Responsible Business Coalition: Business in the Community and has worked with many international coalitions, institutions and companies around the world.
David is the author of ten books and has contributed to a further 20. His most recent book is: "The Sustainable Business Handbook" co-authored with Chris Coulter and Mark Lee. He also co-hosts All In: The Sustainable Business Podcast with his co-authors Chris and Mark.
David was awarded the OBE for services to business in 1994 and the CBE for service to disability in 1999. He was recently made a Companion of the Chartered Institute of Management.