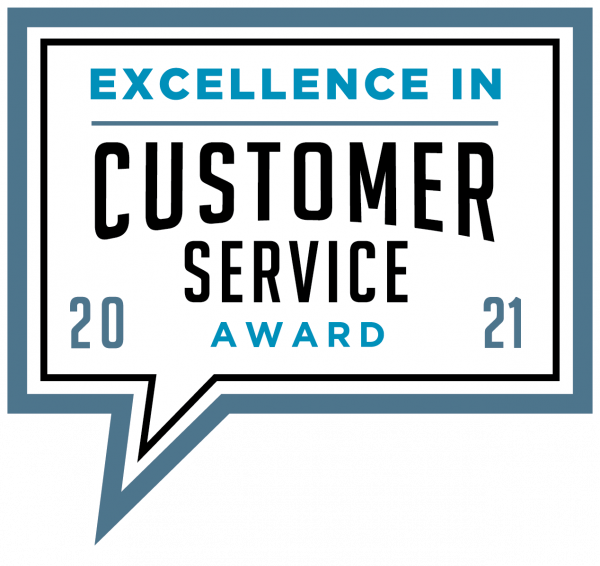 April 2021 – Unipart Logistics US was the proud recipient of the Outsource Partner of the Year Award at the 2021 Excellence in Customer Service Awards presented earlier today (22nd April 2021) by Business Intelligence Group, after assessing nominations from across the globe.
The award recognised  Unipart's Retailer Customer Support Team, who have continuously demonstrated exceptional customer and retailer support, delivering performance levels including 99.5% accessibility and 100% queries resolved in less than 6 hours, whilst consistently delivering savings for Unipart customers. 
Despite business disruption in 2020 due to Covid-19, the Customer Support Team transitioned to working from home, with no business interruption.
"On the front line of our uncertain times are customer service professionals and suppliers without whom we wouldn't be able to live as comfortably as we have for the last year," said Maria Jimenez, Chief Operating Officer of the Business Intelligence Group. "It is our honor to recognize Unipart Logistics as they are leading by example and making real progress on improving the daily lives of so many."
Unipart provides premium bespoke Customer Service and Technical support to two of the world's leading premium Automotive customers in the US and Canada. Globally, Unipart Logistics provides Customer Service solutions that enhance the customer experience. Our Customer Service Agents handle 400,000 calls, and over 500,000 other interactions annually across multiple sectors. We handle first point of contact order queries, product recalls, exceptions management, through to technical and engineer guidance. 
Caroline Benton, US Market Director at Unipart Logistics said "It is an honour to be recognised at the BIG Innovation Awards after COVID-19 brought us all such unparalleled challenges in the last year. From troubleshooting to service continuity, product recalls to exceptions management, our Customer Service Agents understand the importance of quality, personal service which adds value, and always puts the customer first."