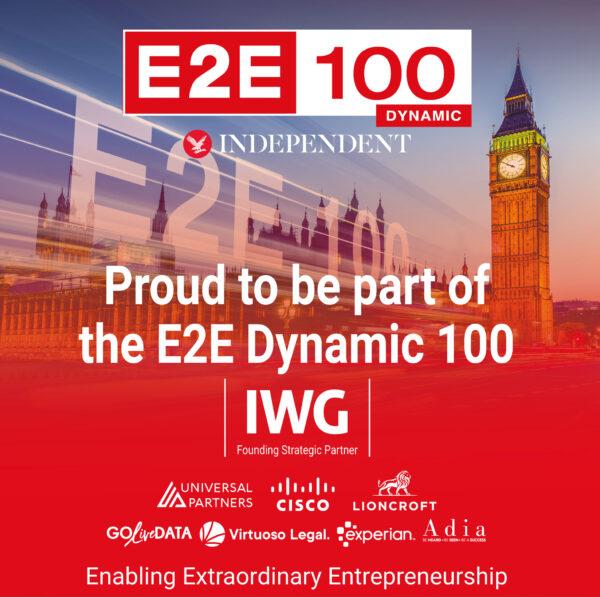 September 2023 – Unipart Group is delighted to announce its inclusion in the 2023 E2E Dynamic 100 Track in association with The Independent and in partnership with IWG plc as the strategic founding partner.
The Track, which was independently verified by data from Experian and Go Live Data, celebrates privately owned, UK-based companies with a turnover of more than £25 million over the past two years. The ranking is based on absolute turnover growth over the two most recent filing periods.
Celebrating entrepreneurs and founders across a host of sectors, the E2E Dynamic 100 is a significant initiative designed to showcase the very best UK companies that are excelling, experiencing consistent employee growth, and presenting disruptive business strategies, creating an impact not just in their own sector, but also on a nationwide and in some cases global scale.
E2E will be hosting a celebratory dinner at The House of Lords on the 14th of September hosted by Shalini Khemka CBE, kindly supported by Lord Bilimoria CBE, DL, Founding Board Director, E2E, and Richard Morris, CEO of IWG plc UK.
Unipart is a UK company with an international reach, headquartered in Oxford. Unipart provides supply chain solutions and performance improvement technologies across seven sectors. The company employees 12,000 people and has a £1bn turnover. It was founded through a management buy-out in 1987 and remains one of Britain's largest privately held companies.
The Unipart Way is the company's proprietary system of delivering operational excellence and outstanding customer service. It is demonstrated in the way Unipart employees think, the way they work, and the way they behave and is evident across all areas of Unipart. It continues to differentiate Unipart from its competitors through a distinct company culture based on the highest levels of employee engagement.
Speaking about the track, Shalini Khemka CBE, founder of E2E says: "The E2E Dynamic 100 has allowed us to highlight the amazing companies throughout the UK with a turnover in excess of  £25million. These are companies who despite a challenging economy and in fact a challenging few years, have generated exceptional turnover results and are continuing to grow at a rapid rate. Here's to seeing every company on this track continue to scale up, grow and achieve amazing things both in the UK and in some cases, internationally."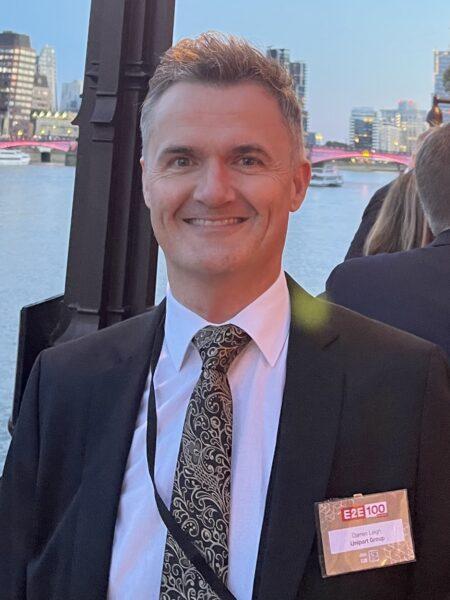 Darren Leigh, Chief Executive Officer of Unipart Group, commented on Unipart's inclusion within the track, adding "I would like to thank E2E for the inclusion within the E2E Dynamic 100 track, featuring privately owned, UK-based companies with a turnover of more than £25 million over the past two years. The ranking is based on absolute turnover growth over the two most recent filing periods. 
At Unipart, we established our guiding philosophy, 'To understand the real and perceived needs of our customers better than anyone else and serve them better than anyone else' more than four decades ago. It has never been more relevant as we continue to reinvent our business to enable our company, and support our customers to participate successfully in a fast-changing world. 
Decades of unwavering commitment to build and develop The Unipart Way rooted in deep respect
for our people has resulted in exceptional employee and customer engagement. We are grateful to our customers for the trust they place in us and the new opportunities they give us.
Our greatest strength doesn't appear on the balance sheet. It is the culture we have built together, strongly characterised by our fellow employees, who are keen to embrace change and curious about technology, which in an era of fast developing artificial general intelligence and the transformational opportunities it brings for our colleagues and customers has never been more important. 
There's never been a more exciting time to be in business, and to be in our business as we look forward to continuing our growth and reinvention agenda"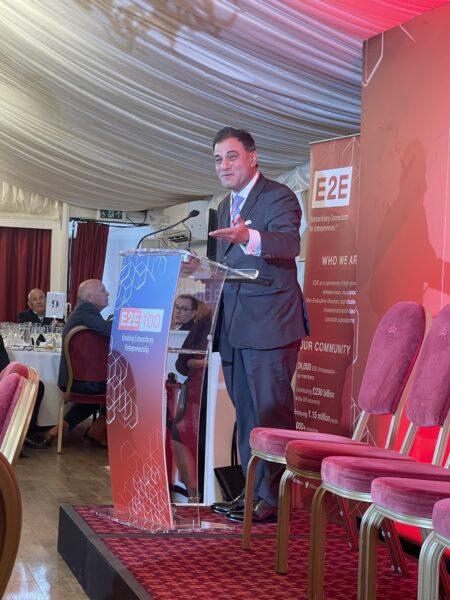 Lord Bilimoria CBE, DL said: "I have been a founding Board Member of E2E and under the leadership of Shalini Khemka CBE, seen it flourish into the go to ecosystem to support Founders, Business Leaders, and Investors. We have worked on several initiatives together to highlight the issues faced by business founders within the UK and to provide services that address the core challenges. Since the launch of E2E in 2011, Shalini and her team have built an exceptional platform for entrepreneurs to meet, learn, raise investment, and access corporate support.
Richard Morris, UK Chief Executive of IWG plc, observed: "IWG has been a partner of E2E for over 7 years and has experienced the outstanding support and platform they provide to the UK SME sector.
The quality of their community, from their Members to speakers is unparalleled in my view. During our longstanding partnership, we have expanded the flexible working and service office packages offered to their members on preferred rates and we are proud of the value that we are bringing together to UK entrepreneurship."
The full track can be viewed, here