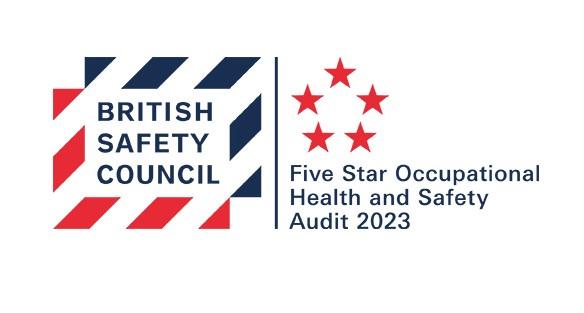 August 2023 – Unipart Logistics has achieved its highest-ever British Safety Council audit score of 98.84% in this year's Occupational Health and Safety audit.
The five star rating, which improves on last year's score of 98.11%, underlines Unipart's position as a leader in world-class health and safety.
Over four days in July, the auditor inspected multiple Unipart Logistics sites, conducting formal and informal interviews with leaders, colleagues, and other stakeholders, and rigorously reviewing operations, culture, and health and safety management documentation.
In particular, the auditor highlighted five best practice indicators for Unipart Logistics, and made the following comments:
Leadership: "The organisation's Shield and Gate To Great programmes have ensured that leaders are given suitable training not only on health, safety and wellbeing legal requirements, duties, and responsibilities, but also how this builds into the wider Unipart strategy via The Unipart Way."
Stakeholder engagement: "This inclusive approach promotes a sense of ownership and shared responsibility for health, safety, and wellbeing outcomes."
Risk management: "Unipart demonstrates a proactive and robust approach to risk management."
Organisation health and safety culture: "Health, safety, and wellbeing has been strongly embedded into The Unipart Way and is incorporated into all of the company's strategic aims, and objectives."
Continual improvement: "Unipart embraces a culture of continual improvement."
Andy Pyne, Group Chief Sustainability Officer and Unipart Logistics Divisional Operations Director, said: "This is a terrific achievement by Unipart Logistics, demonstrating how The Unipart Way is driving operational excellence across the division – in four key sections of the audit scored 100% in evaluation and continuous improvement."
Mike Robinson, CEO British Safety Council, said: "The award of a five star grading following our occupational best practice Health and Safety Audit is an outstanding achievement and is reflective of a proactive organisation which is committed to continual improvement in its health and safety arrangements and managing risks to workers' health, safety and wellbeing."