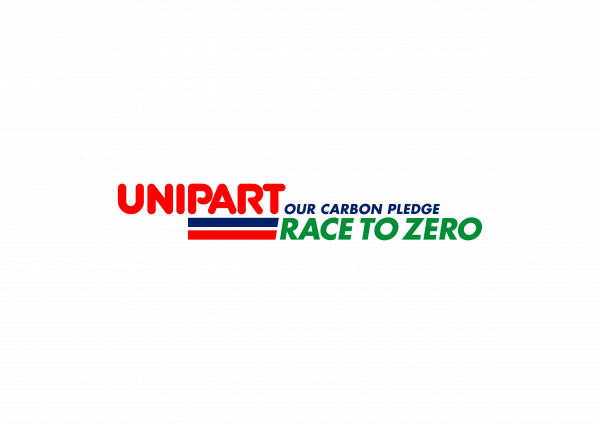 December 2021 – Environmental sustainability at Unipart achieved a highest-ever five-star certification of 96.1% underlining the Group's commitment to be carbon net zero by 2050.
For the ninth consecutive year, the British Safety Council gave Unipart Logistics the highest rating in its environmental sustainability audit, the benchmark of organisations going above and beyond in this field.
The British Safety Council was impressed by the commitment of Unipart's leadership on the issue of sustainability, particularly around the UN Race To Zero campaign pledge to be carbon neutral by 2030 and net zero by 2050.
Andy Pyne, Unipart Group Chief Sustainability Officer, said: "The five-star rating environmental sustainability rating for the ninth year running is a superb benchmark and the culmination of much work and determination to drive down Unipart's environmental impact.
"For some time in Unipart Logistics we have been ISO14001 certified, the international standard for environmental systems. Coupled with our culture of The Unipart Way, which for three decades has empowered our people to reduce waste and improve sustainability in our processes, we have put the building blocks in place to address the climate change emergency.
"Just as achieving the British Safety Council environmental sustainability five star rating is seen as 'above and beyond', meeting the UN Race To Zero campaign pledges is one of the biggest commitments an organisation can make to fighting climate change."
Unipart has already taken significant steps to cut its carbon footprint in line with Race To Zero objectives. 
Energy
Both Unipart Logistics and Unipart Rail have switched to 100% renewable energy, with both divisions set to move exclusively to 'green' gas early next year, along with all Unipart Logistics sites shifting to LED lighting. All Unipart Logistics NHS Supply Chain sites have already switched to LED lighting.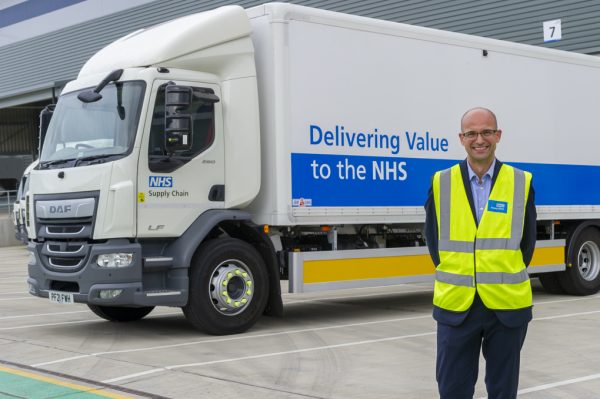 Fleet
In September, Unipart announced the introduction of a more sustainable transport fleet across the NHS Supply Chain network (pictured right). The new hydro-treated vegetable oil-ready (HVO-ready) fleet cut CO2 emissions by 2.1 tonnes a year from final-mile delivery in the NHS Supply Chain. An HVO-ready fleet will be introduced across Unipart Transport Services in early 2022. 
Zero-emissions technology
Unipart Logistics is addressing a significant challenge of the growing EV consumer market: the recycling and reuse of EV batteries. Drawing on Unipart's early adoption of digital technology, heritage in automotive logistics, and world-class health and safety record, Unipart has a key role in the circular economy of batteries, developing smart storage and transport solutions.
Andy Pyne said: "The climate crisis is very real, and we all have a long way to go to reaching the carbon reduction targets the world needs, but by applying the continuous improvement principles of The Unipart Way and working together towards a common goal we will continue to achieve our Race To Zero pledge."