Serck, a Unipart International company, is supporting hospitals at this critical time with hot water and temperature control technology.
A single hospital can use tens of thousands of litres of hot water every day.
Calorifiers and plate heat exchangers are the most common heat transfer equipment when it comes to providing hot water for hospitals. They help supply hot water to wards and facilities across hospitals. This is used for everything from hand washing and bathing through to laboratory functions and janitorial facilities. Without hot water, kept at a safe temperature, these vital wards and services would have to close.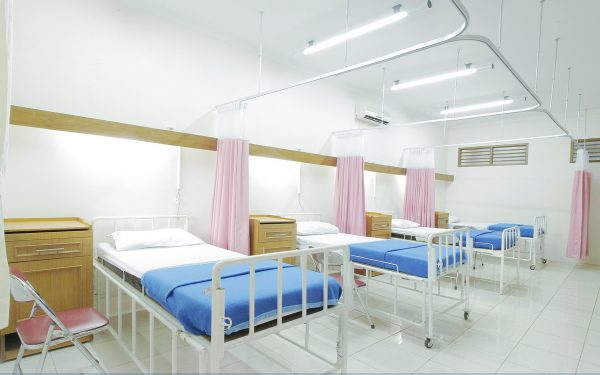 In just one pathology lab in a hospital we work with, there are six small plate heat exchangers. These provide hot water for many lab functions, including radiators for temperature control and hot water for washing down the lab after procedures.
Temperature Control: more than just comfort
Hospitals also use heat transfer technology for temperature control. A hospital will usually operate air handling units, which function via frost (pre-heating), heating and cooling coils. These control the air temperature across the hospital, including operating theatres, intensive care and other wards. Air temperature regulation is important for patient and staff safety. A well-functioning system also ensures pathogens don't develop. Without appropriate air temperature controls large areas of a hospital could be forced to close.
An added layer of importance for hospital HVAC safety is the integrity and optimal functioning of these units. A leaking heat exchanger coil might just cope with keeping temperatures in an acceptable range, but if it's leaking it can put raw steam or chilled water into an operating theatre via the air supply fan, introducing risk of contamination.
Serck's Healthcare Service Expertise
Our UK service teams currently work with over 30 hospitals across the country, many in North England and Scotland. Our Middle East branches also provide products and services to hospitals in the UAE. Due to the urgent nature of much of this work, we can conduct emergency repair and replacement work on-site, but are also equipped to quickly turn around cleaning and refurbishment work from our workshops.
If you're interested in how we can help your hospital or healthcare facility with its heat exchange needs, please contact us today.