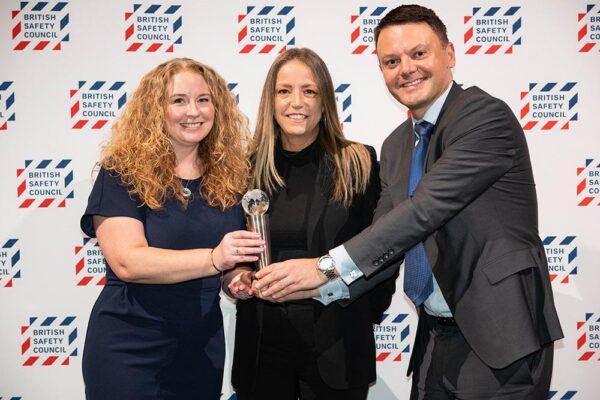 January 2023 – Unipart has been recognised as one of the safest and most sustainable companies in the world by the British Safety Council. 
Unipart Logistics and Unipart Rail were both awarded Swords of Honour which are seen as the pinnacle of world-class health and safety. 
The achievement takes Unipart's tally to more than 60 Swords of Honour over the last decade, more than any other company in its sectors. 
The British Safety Council was so impressed with Unipart's commitment in addition they gave Unipart a 'Sword of Honour Consistent Achievement Award'.   
Furthermore, Unipart was selected to be the first company to go through the supplementary wellbeing audit, ahead of the British Safety Council introducing a new workplace wellbeing benchmark 'Shield of Honour' next year.
At the annual British Safety Council ceremony in December, Unipart Logistics was awarded a Globe of Honour for its commitment to sustainability for a 10th consecutive year.
Unipart Logistics qualified for the Globe of Honour by achieving the British Safety Council five-star environmental sustainability audit. 
Andy Pyne, Unipart Logistics Divisional Operations Director and Group Chief Sustainability Officer, said: The criteria for Swords and Globes has gotten more and more sophisticated over the years, so this prolonged period of achievement shows Unipart is constantly adapting and evolving its systems to maintain a consistently high, market-leading standard in health, safety, and environmental sustainability.
Neil McNicholas, Unipart Rail Managing Director, said: "This fantastic achievement is testament to the hard work and dedication of Unipart's subject matter experts, and the enthusiasm of all our colleagues who embrace The Unipart Way to ensure our processes benefit our stakeholders and serve our customers better than anyone else."