5 September 2019
While cycling in Cornwall earlier this year, Unipart Logistics Chief Commercial Officer Claire Walters was involved in a serious cycling accident.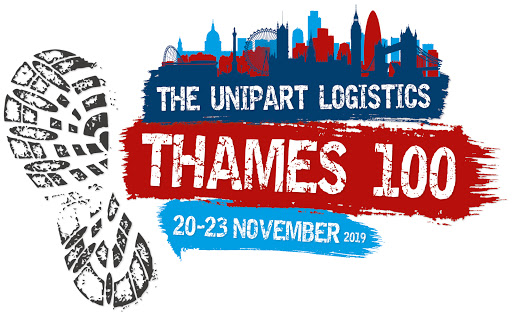 Claire suffered a collapsed lung, broken ribs, collarbone and vertebra, a dislocated knee and facial injuries. A Cornwall Air Ambulance response team performed lifesaving treatment at the scene before flying Claire to hospital.
Claire spent the next few days in intensive care. It's no exaggeration to say it was a life-or-death situation.
Claire was able to come back at work in June, in no small part due to the swift intervention and lifesaving expertise of the air ambulance team, which is funded through charitable donations.
For this reason, Unipart Logistics (UL) has chosen Air Ambulances UK to benefit from the 2019 UL charity challenge: The Thames 100.
The Thames 100 will see a UL team walk 25 miles a day for four days from the source of the River Thames in Gloucestershire to the Thames Barrier in London between 20 and 23 November.
Air Ambulances UK is the national charity supporting the vital work of all the nation's 21 air ambulance charities which collectively make around 70 lifesaving missions every day, about 25,000 every year.
Claire said: "Air Ambulances UK is understandably a charity very close to my heart – I now owe them an un-repayable debt!
"I hope to be able to walk unaided again soon, and will then be doing all I can to be ready to complete the challenge with the UL team at the end of November."
The UL team tackling The Thames 100 with Claire will be Andy Pyne, Simon Lancaster, Gordon Newton, Helen Betts, Helena Brown, Chris Dixon, Paul Matthews, Amy Jones and Luke Myring.
Over the last 10 years, UL teams have tackled some incredible physical challenges and, thanks to the generosity of customers, suppliers, friends, family and colleagues, raised over £250,000 for some brilliant charities.
Claire added: "I will be forever indebted to the lifesaving work of Cornwall Air Ambulance Trust, Air Ambulances UK and the other air ambulance charities across the nation. I hope you will support me and the UL Thames 100 Challenge in 2019 as we recognise and say thank you for the critical service they provide. The simplest way to pledge your support is via our Just Giving campaign page: https://www.justgiving.com/campaign/Unipartlogistics."