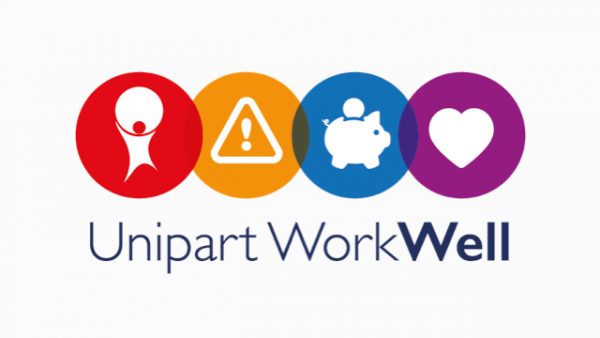 September 2023 – Unipart Logistics Cowley has been awarded a five star rating in a wellbeing audit by the British Safety Council.
Having spent three days inspecting the site in July, the auditor scored the Cowley team 99% for organisational leadership and 100% in commitment and planning. They identified many areas of good practice, including:
Wellbeing strategy and planning 

Inter-team collaboration 

Wellbeing education, training, and coaching programmes 

Supporting diversity and promoting inclusion 

Monitoring, evaluating and continuous improvement. 
The British Safety Council auditor said: "Unipart Logistics, Cowley, are an exemplar of seeking and listening to constructive feedback, working as a team to implement and drive change in a strategic and tactical approach. However, they are not complacent or overconfident in all they have achieved to date; they acknowledge that they are on a continual journey. Keep up the excellent work. Well done to everyone at the Cowley site."
Claire Burgess, Group Head of Health and Wellbeing, said: "This wellbeing audit result highlights the importance of The Unipart Way. When we work together applying our principles, ways of working in a way that is safe, respectful and inclusive we truly engage our people and that for me, is what wellbeing is all about. Providing an environment where people can be heard and are empowered to be part of the solution, they can thrive and do their best work. 
"Thank you to everyone in Cowley and the wider Group team who were involved in supporting this audit. We need to continue to embed and evolve the great work we are doing and support the sharing of best practice across our business."