Unipart Group has signed up for the United Nations Race To Zero campaign as part of a commitment to be carbon neutral by 2030 and net carbon zero by 2050.
Race To Zero is a global UN campaign to rally leadership and support from businesses, cities, regions, and investors for a healthy, resilient, zero-carbon recovery that prevents future threats, creates decent jobs, and unlocks inclusive, sustainable growth.
The Unipart Group Leadership Team unanimously supported participation in the Race To Zero campaign, having already initially agreed on the policy deployment matrix goal to achieve carbon neutrality by 2030 with the strategic intent of becoming net-zero before 2050.
Race To Zero takes Unipart's commitment to the highest level, aligning its ambition with keeping global warming to 1.5 degrees celsius and reaching science-based net-zero emissions by 2050.
Unipart's unique culture and The Unipart Way have already seen the company take significant steps to make our operations more sustainable, as evidenced by multiple Globe of Honour awards in Unipart Logistics and the Ecovadis Silver Award in Unipart Rail.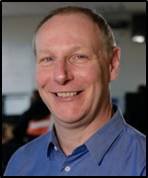 Andy Pyne, Unipart Group Chief Sustainability Officer, said: "Through our PDM goal and Race To Zero commitment, as a Group we are focused on a number of initiatives to eliminate carbon from our operations and our supply chain."
"For example, we have already switched Unipart Logistics, NHS Supply Chain, and Unipart Rail to 100 percent renewable energy, which saves more than 6,000 tonnes of carbon a year.
"In future, we are looking at organisation-wide initiatives such as switching to 'Green' gas, electrifying all our manual handling equipment, and introducing 'Green' fleet technology.
"But it's going to take every single one of us contributing as individuals if we are to achieve our carbon net zero targets.
"The Green Friday event earlier this year generated more than 600 ideas to reduce carbon, water and paper consumption and shows we are engaged at all levels of the company to create a more sustainable work environment.
"You proved as individuals you can make a huge impact. We must keep using the tools and techniques of The Unipart Way, the Digital Cube, and Digital Fridays to drive innovation and the adoption of technology.
"There is a clear climate emergency we must all address, just as world leaders are at the COP26 summit in Glasgow happening right now."
Read more about Unipart's commitment: https://www.unipart.com/race-to-zero/