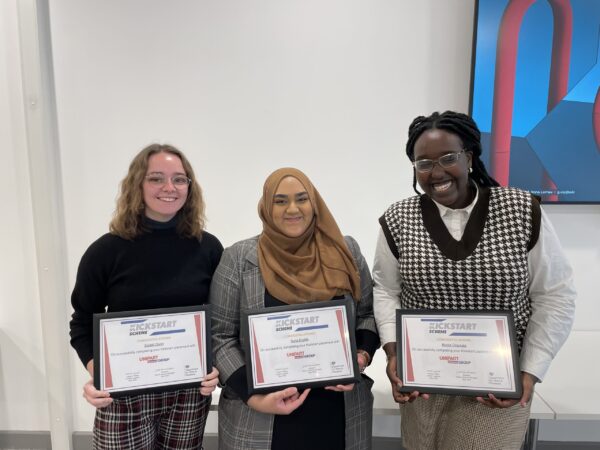 June 2022 – Unipart has been praised for a commitment to supporting young people get into work as the final cohort of Kickstart Scheme interns celebrated their success.
The UK Government introduced the Kickstart Scheme early in 2021 to support people aged between 16 and 24 into the workplace. Unipart embraced the programme, providing six-month placements to dozens of young people.
At a celebration event in Unipart House last month, representatives from the final cohort of Kickstart Scheme placements shared their experiences of working with Unipart.
Judith Pennington, Department for Work and Pensions Way to Work New Business Account Manager, attended the event and said: "Unipart has been an exemplary employer for Kickstart. From their application you could clearly see the employability, what they were going to offer the young people was second to none. Their interviewing, coming into our job centres and preparing for the interview to make sure they got the right people on the Kickstart programme, to their support, the line manager support throughout the process, they've been second to none. The young people have been really lucky to work for Unipart."
Watch the video from the Unipart Kickstart Scheme celebration event: