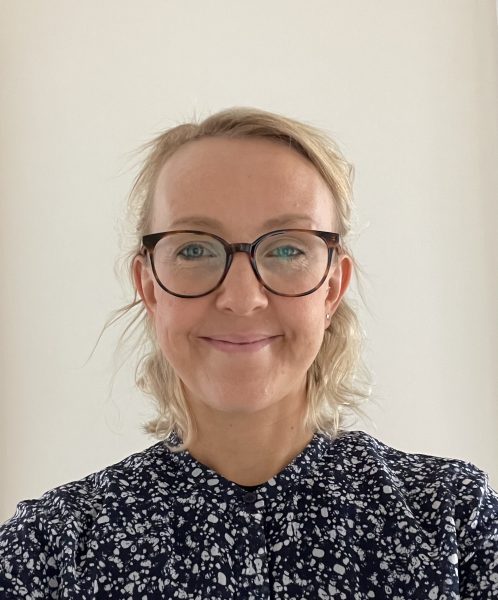 July 2021 – Unipart's commitment to the wellbeing of its people is reflected in the appointment of Claire Burgess as Head of Health and Wellbeing.
Claire took on this newly-created role in April 2021 to help provide a holistic approach to supporting people both physically and mentally across all sectors of the business, as part of the Unipart WorkWell strategy.
In her new role Claire is responsible for managing a range of initiatives and strategies, including: 
The creation and delivery of a mental health and wellbeing policy

The design and delivery of a development programme for leaders and managers to champion health and wellbeing in the workplace 

The ongoing development of mental health awareness 

The introduction of mental health first-aiders 

The further development of a mental health and wellbeing network
Unipart's focus on the wellbeing of its people is producing positive impacts throughout the business and bringing tangible benefits to relationships with customers, partners and suppliers. 
Andy Pyne, Unipart Divisional Operations Director, said: "Through our WorkWell programme we are fully committed to encouraging and supporting all of our colleagues to learn more about health and wellbeing. We want to work with all of our teams to identify workplace issues that may negatively impact on their health and wellbeing and collectively work to remove or mitigate these issues. Through the forward-thinking initiatives in our Wellbeing programme our goal is to improve the health and happiness of all of our people, not just in the workplace, but when they are away from it too."
Q&A with Head of Health and Wellbeing Claire Burgess
Here, to demonstrate Unipart's support for wellbeing, Claire provides further insights into her work and priorities, both now and going forward.

Why does wellbeing matter to Unipart?
Wellbeing is the glue that binds our systems, our culture, and the ways we work together. From this, greater engagement, personal resilience and productivity is achievable. Efficiencies, improvements, creativity, and innovative thinking will come in abundance if people like coming to work and feel we provide them with a trusted and safe space where they can bring their whole selves, without feeling the need to hide anything.
Our people are our greatest asset but we need to really demonstrate this. Anyone can use a strapline but it's important for us to show people that we mean it. 
Give an example of wellbeing in action?
For World Suicide Prevention Day on September 10 we have arranged external speakers to make recordings, which will be available to our sites and teams to start and support local conversations. Both speakers are men, whose lives have been impacted by suicide. Through this, we want to talk to the higher risk demographic of our workforce (men of a certain age), as well as provide a platform for everyone to make connections and relate to what we're talking about. The positive impacts we are looking to create go way beyond our organisation into families and communities. Getting people to talk is about providing safe spaces for them to talk in. That's the reason why we need to create these safe spaces, pushing boundaries with initiatives that people can easily access.  
Where does the wellbeing agenda come from?  
We work closely with Business in the Community (BiTC) on our corporate responsibility and wellbeing agenda. They have a well-developed robust Wellbeing Model called Workwell – which describes the different elements that combine to promote a resilient, healthy, and engaged workforce, better able to cope with change and less likely to be physically or mentally unwell. We believe that this model represents the best in terms of thought leadership in the area of wellbeing and have used it to help guide our approach to embedding wellbeing across the organisation. 
What's the immediate priority right now?
It's creating those safe spaces for people to talk and for those listening to do so actively, with empathy, compassion and without judgement. It's about treating people as individuals and recognising that none of us is perfect. It's OK not to be OK. Sometimes, we all need a little help and make decisions based on emotions and the things we are experiencing. 
How do you build a legacy of wellbeing among people? 
It's about creating meaningful change. We have a three-year plan to create and embed changes and make them sustainable. It's not an add-on, it's the way we do business, it's about factoring people's wellbeing into the everyday. It's about aligning values, driving change and supporting our people. 
What about getting people to buy-in to what you are doing across the board?
We need to help our leaders. It's true, many people work in process-driven environments where you have lots of standard operating procedures, but a person doesn't fit into a standard operating procedure. Sometimes, a manager will come to me and say they don't know what to do in a situation. So I usually start off by saying 'have you asked that person if they are OK?'
There isn't a process flow to follow because people present differently. We are all unique and it's important to learn how to deal with things as they present themselves. All we want our managers, wellbeing champions and first-aiders to do, with the help of training and support, is to have open conversations and know the signposts. To be able to check in on someone and genuinely care. It's not their responsibility to try and fix problems because that is often the specialism of others, including therapists and counsellors. 

Have you had good feedback so far?  
There is so much passion out there, it's amazing. When my role was announced I received so many heartfelt, genuine messages from people saying 'we want this!'