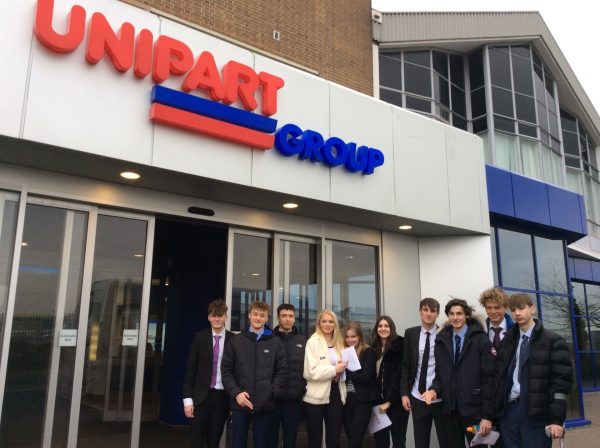 Cokethorpe Upper Sixth BTEC Business students visited Unipart House to hear first-hand about the role of Corporate Social Responsibility within Unipart Group, Oxford.
The students quickly came to understand  that CSR (Corporate Social Responsibility) is not just about planting new trees or checking supply chain processes. It also involves employee engagement and commercial initiatives which are pivotal to the delivery of CSR.
The session concluded with an intense competition between two groups that focused on each group taking the role of CEO and their responses to a CSR issue – this caused many discussions and highlighted the stakeholder conflicts as a result of the decisions made.