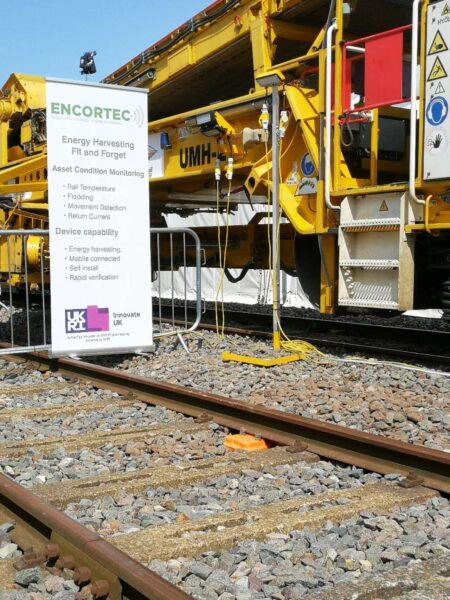 July 2023: Encortec, Network Rail and Unipart Rail have formed a new collaboration to develop a unique energy-harvesting IoT (Internet of Things) solution for the rail industry, which harvests electromagnetic energy generated by return electric current in the rail by passing trains, to power wireless sensors.
The solution is self-powered, fit-and-forget, with no need for battery replacement and is sustainable, as it does not produce carbon emissions. It reduces the number of trackside visits required for replacing batteries on conventionally powered sensor systems, enabling a much wider deployment. It can be used to provide power to sensors supporting a wide range of railway infrastructure applications including: monitoring rail temperatures, accelerometers for voiding measurements and sensors for rail movement.  It will provide game-changing, remote, wireless monitoring of infrastructure and assets for predictive and preventative maintenance. 
Co-funded by Innovate UK (part of UK Research & Innovation), the project will address the need to power IoT devices in rail environments where power sources are limited or are expensive to install.
The benefits of the project include:
Trackside/track monitoring companies are provided with fit-and-forget sensor solutions, without the need to visit the track to replace batteries.

Safety is improved by reducing the time spent trackside.

A step change in the decision-making processes made by infrastructure providers for discovery, prediction and advice in predictive and preventative maintenance, to increase track utilisation and minimise track downtime for increased capacity, and reduction in unplanned maintenance events and maintenance costs.

A reliable and safe service is provided for passengers.

A sustainable power solution that enables system efficiencies and reduces carbon emissions.
The project team will develop fully tested, deployable, prototype energy harvesting-based wireless sensor systems for Network Rail certification.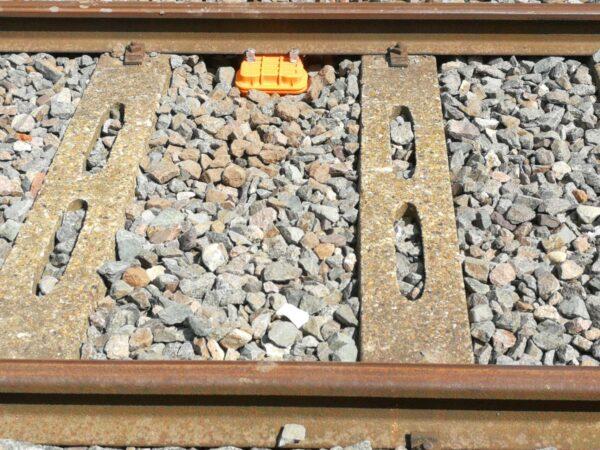 Colin Smith McGloin, Product and Innovation Director, Unipart Technologies Group
"We are excited to be working in partnership with Encortec and Network Rail on this Innovate UK funded project. The partnership demonstrates the commitment that all organisations have to supporting innovative products that can enable sensors to be deployed across the network, without the need to have site visits for battery replacement. This technology will support the move to condition based and predictive maintenance.
"Encortec's expertise in energy harvesting, Network Rail's knowledge of maintenance processes and Unipart's expertise in manufacturing, data visualisation and analytics (via Paradigm Insight) combined with the shared vision to improve the performance of the whole rail industry, will make this project a success."
Dr Patrick Vallely, Head of Track Delivery (NW&C CD), Network Rail
"Network Rail is committed to safety and the optimum performance and operation of the rail infrastructure. We are delighted to work in partnership with Encortec and Unipart Rail to further develop this innovative energy harvesting technology. Each organisation is invested in innovation and this partnership brings the potential to offer benefits to the rail industry for many years to come."
Prof Meiling Zhu, CEO and Founder, Encortec
 "We are delighted to have Unipart Rail and Network Rail to collaborate with us to develop fully tested, deployable, prototype energy harvesting-based wireless sensor systems for Network Rail certification. The collaboration will accelerate Encortec's development and speed up the benefits to the rail industry. We are excited to look forward to the devices of the project to be successfully tested in railway track in the next year of 2024."   
If you would like more information on this project, please contact colin.smithmcgloin@unipartrail.com.