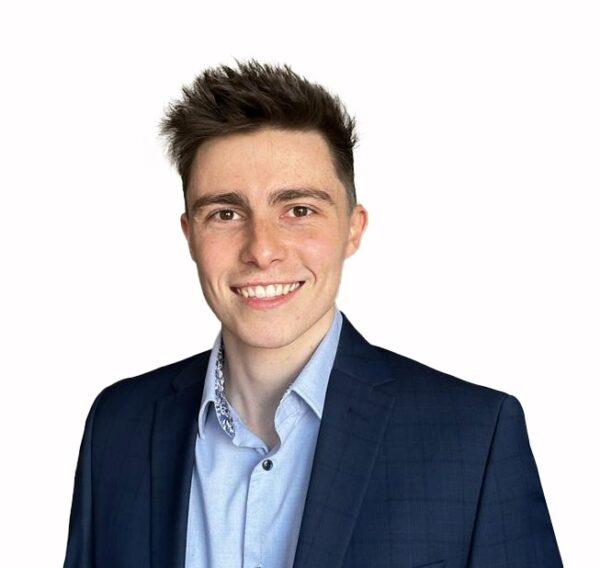 July 2023 – Dan McLaughlin appointed Strategic Development Manager.
Dan joins the team during an exciting period of growth within Unipart Consultancy and will support James Stanley, Head of Strategy, Analytics & Customer Development in the continued development of services that meet the evolving needs of current and future consultancy customers.
A graduate in automotive engineering (BEng) at Loughborough University, Daniel successfully completed the Unipart Business Management Graduate scheme upon joining Unipart Rail and further enhanced his deep understanding of the theory and application of lean operations, process improvement, problem solving and operational excellence using The Unipart Way.
James Stanley, Head of Strategy, Analytics & Customer Development said:
"I am really pleased to add Dan's skillset to the team. Alongside a deep understanding of lean process improvement and its practical application enabled by The Unipart Way, he brings a strong focus on analytics which will enhance our proposition set and enable us to identify and deliver expedited solutions for our customers by combining tactical and data-driven approaches."
Dan McLaughlin, Strategic Development Manager said:
"The last 18 months have been hugely successful for Unipart Consultancy as the business delivered transformation, supply chain and P3M consultancy solutions around the world for customers in sectors including; Heavy Equipment, Automotive, Health, Ecommerce, Infrastructure, Marine, Financial Services and Higher Education.
I am looking forward to working with James and our delivery teams to further embed the principles of process excellence, optimisation and transformation through the Unipart Way into customer businesses, and combine this with a more data-driven and analytical insights to ensure we identify and drive sustained transformation, performance and strategy solutions for Unipart Consultancy customers."
Click here to read more about how our approach to transformation delivered performance improvements and sustained culture change inside the United Kingdom's National Health Service (NHS).