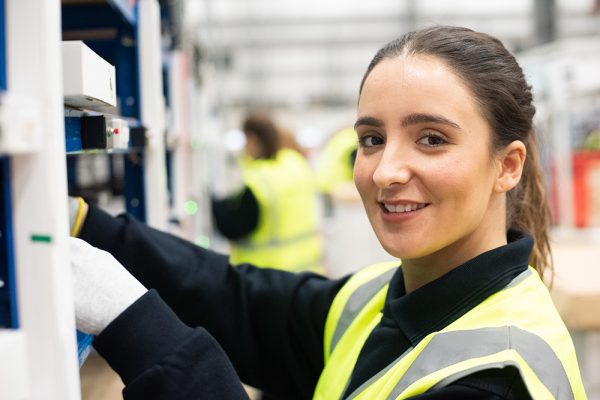 Every day the media is filled with stories of the huge drain that coronavirus has placed on the NHS.
As the country's major defence network against the rise in people becoming ill with the virus, hospitals have increased the volumes of supplies that they require. As new hospitals and facilities emerge, that demand increases further.
Now a large contingent of colleagues who generally work in other parts of the business have joined in the team providing logistics for the NHS Supply Chain. They got involved after some Unipart customers paused or slowed their requirements, freeing our colleagues to move across to address the unprecedented volumes for the NHS.
Logistics Manager Craig York is working miles away from his home and said: "There has never been a more important time for all our colleagues at every level of our business to come together as a combined force.
"I have family who work in the NHS and the commitment they and thousands of co-workers have made is just incredible. This has inspired me to help wherever I can, and that's why I've now joined a busy team in the NHS Supply Chain to help deliver vital products to our NHS colleagues. Together we can make a difference!"
"I want to send a huge thank you to all those people who have really stepped up to join the logistics for the NHS Supply Chain," said Unipart Logistics Managing Director Frank Burns.
"Unipart people are playing a vital role in supporting the country's battle against coronavirus and in helping the NHS to deliver the very best care to people who need it most. Our teams are working long shifts at a very fast pace to meet the enormously demanding volumes. It's fantastic to such a strong level of support from people across the Group."