November 2023 – Fast-moving consumer goods (FMCG) constitute the largest group of consumer products and represent one of the most intricately diverse sectors, primarily due to the wide range of segments it contains, ranging from Food & Beverage to Cleaning Products. These commodities are characterised by their rapid turnover and affordability, an FMCG product is typically sold quickly at high volumes and at relatively low cost.
The FMCG product group plays a pivotal role in our economy, as well as the global economy1. The sector's substantial size2 makes it imperative for companies operating in the market to be aware of trends affecting the industry to avoid losing market share. Some of the key trends facing the FMCG industry include: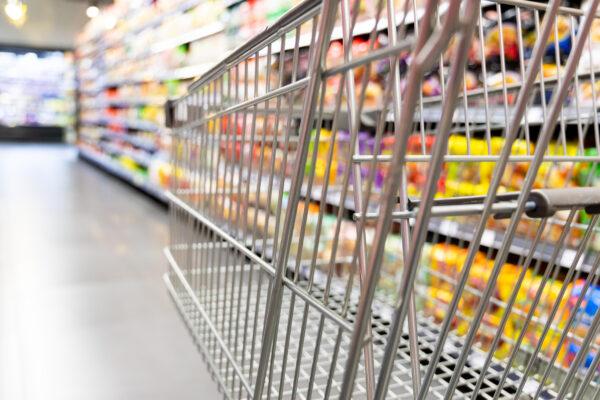 A shift towards more sustainable practices and eco-friendly packaging

Growing demand for products that have ethical, environmental, and health considerations

Digital transformation with Industry 4.0 technologies

Emphasis on transparency and traceability in supply chains
The challenges and trends transforming the FMCG industry
Products that reflect sustainable practices, environmental, and health concerns are becoming priorities for consumers. A recent survey found that over 70% of respondents were willing to pay a premium for sustainably produced goods3. The data reflects the shifting consumer attitude towards eco-friendly FMCG products, emphasising the need for these companies to conform by increasing their ecological concerns. Their sustainable development not only affects consumer purchase decisions but could also enhance pricing power for these companies.
Brands not only need to transform their packaging to consider recyclability and renewability, but also cater to the increasing demand from health-conscious consumers. Legislative requirements are also a driving force for brands in the packaging industry, obligated packaging producers must have a recycling responsibility regime in place to abide by UK packaging waste laws. The UK Government outlined that producers have the responsibility to; reduce the amount of packaging produced in the first place, reduce how much packaging waste goes to landfill, and increase the amount of packaging waste that is recycled4.
To meet the increasing demand from consumers for healthier options, the industry should consider diversifying its product range, emphasising clean-label and natural products. The adaptation should also consider eco-friendly packaging beyond recyclability, as a reduction in the weight and amount of packaging can significantly reduce the environmental impact associated with packaging. Packaging reduction uses fewer resources and will eradicate the need for them to be reused and recycled in the future, heavy packaging requires more material and energy into manufacturing and logistics. For example, flexible bag-in-box and pouch beverage packaging reduces source material weight by up to 90%5.
Industry 4.0 and Supply Chain 4.0 in Consumer Goods
The emergence of new technologies and automation in recent history, coined Industry 4.0, has had a material impact on the FMCG industry. The manufacturing sector, particularly in areas such as mass production in assembly lines, has undergone profound changes through the integration of computer and information technology. The Automotive industry stands out as a frontrunner investing into smart factories6, relying heavily on advanced robots for the physical work, positioning themselves as a leader in digital transformation.
The Industrial Manufacturing sector took the lead in annual investments for digital factory transformation, contributing $318 billion7. The Retail & Consumer Goods sector ranked third in annual investments for digital factory transformation, allocating $214 billion. These significant investments by the consumer goods industry are attributed to the substantial impact of digital disruptions on supply chain management. The implementation of data analytics for supply chain optimisation and predictive maintenance has proven to be cost critical, with a 10 – 40% reduction in maintenance costs for consumer goods companies.
Industry 4.0 extends the boundaries of what was previously achievable by building upon the innovations of the Third Industrial Revolution, causing supply chain disruptions and prompting companies to redesign their approaches. This gave rise to the development of Supply Chain 4.0, characterised by the digitisation of the supply chain and associated processes. Supply Chain 4.0 has the potential to reduce operational costs by up to 30% in the next two to three years8 and the future outlook for supply chains anticipates notable improvements, rendering them more streamlined and efficient. The digital transformation, for example, within the food and beverage sector, can manifest in various ways. These may include increased investments in enhancing consumer convenience through e-commerce delivery platforms and the deployment of artificial intelligence (AI) to optimise operations, gain deeper insights into customer requirements and real time consumer demand.
Neil Chapman, our new Head of Private Sector
Unipart have extensive experience of working across the FMCG and wider Consumer Retail sector and have recently strengthened our capability by recruiting Neil Chapman as Head of Private Sector Consulting.
Neil has over 25 years' experience of identifying and delivering significant supply chain improvements and transformations for major clients within the private sector and the FMCG industry.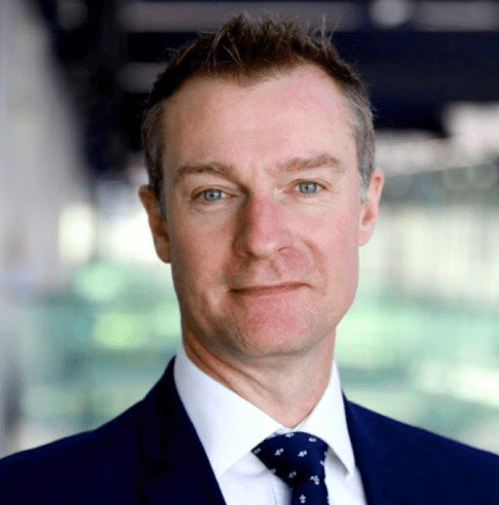 With his vast knowledge of private sector supply chain performance improvement and his experience working in top-tier consulting firms as well as boutique consultancies, Neil brings valuable competencies in all areas of supply chain, including demand planning, inventory optimisation and digital supply chain, to the Consultancy team.
Neil Chapman, Head of Private Sector, Unipart Consultancy discusses the key trends facing the FMCG industry and how to approach them:
"We are much more global than we've ever been. Focus is not just on the UK or Europe anymore, focus has shifted to interactions and movements all over the world, think global act local.
Branding [in this industry] is essential as well as protecting that brand, but it is also now essential to produce a healthy product in a sustainable way. There is also focus on digitisation with the way these brands do business, they should ask themselves: 'How do I focus my people on doing the activities that require the most intuition, thought and understanding, and what can I automate?'
At Unipart Consultancy, we understand these pressures and changes facing the industry, and we can help improve areas of your business. Whether that be improving efficiency, resilience or quality through your supply chain by generating insights to make informed and reliable decisions.
I previously worked with a multinational bottling company on enhancing their supply chain, and we looked at supplier proximity. With colocation centres of suppliers, this optimises packaging production, inventory management and reduces the risk of damage. The company was also focused on their energy and water consumption, they are trialling 'lights out manufacturing' where certain machines can be run throughout the night, lowering the number of individuals needed in the production line. We are freeing up people to do the value-added work.
In my view, this is where methodologies such as The Unipart Way really excel. The Unipart Way is an approach that produces standard ways of working that are repeatable but require training and allow for a high level of performance. Our processes include clear leadership direction that reinforces its importance, whilst facilitating the training and coaching of individuals to guarantee the results are delivered, and importantly, sustained."
Our previous work in FMCG supply chain excellence
Unipart Consultancy previously collaborated with a large global drinks manufacturer, where we conducted an extensive assessment of their end to end service offering. Their task was to review, diagnose and design their supply chain target operating model through which to execute their pivoting strategy.
Taking a collaborative approach with the customer, the team worked to understand the current logistics network, systems architecture and process efficiency. Our Consultants then overlaid their expertise in FMCG supply chain excellence, as well as their wider experience in designing and running supply chains to develop a future supply chain strategy, network design and operating model. Our recommendations were adopted by the client and lead to the implementation of changes to both the physical structure and systems solution, ultimately leading to improvements in performance across a range of areas, including service, cost and customer experience.
Unipart Consultancy offers a diverse range of supply chain services to clients spanning different sectors and industries. Our expertise lies in evaluating current supply chain operations, integrating best practices, and formulating future-state solutions.
To find out more about how the Unipart team collaborated with a global FMCG brand to redesign their current supply chain operating model to overlay best practices for their future network design, click here.
1 The Gross Value Added (GVA) in the UK Consumer Goods market is projected to amount to £65.52 billion in 2023. Statista – Consumer Goods – United Kingdom – April 2023.
2 The FMCG sector is worth over £134 billion annually, it is the largest manufacturing sector in the UK accounting for 14% of all manufacturing. Competition and Markets Authority – Fast Moving Consumer Goods (FMCG) – January 2023.
3 PwC – Global Consumer Insights Pulse Survey – June 2023.
4 Environment Agency – Packaging waste: producer responsibilities – January 2023.
5 Husna Parveen – The Evolution of Sustainable Packaging in the Beverage Industry – August 2023.
6 Statista – Industry 4.0: in-depth market analysis – April 2023.
7 PwC – Digital Factory Transformation Survey – February 2022.
8 McKinsey & Company – Supply Chain 4.0 in consumer goods – April 2017.