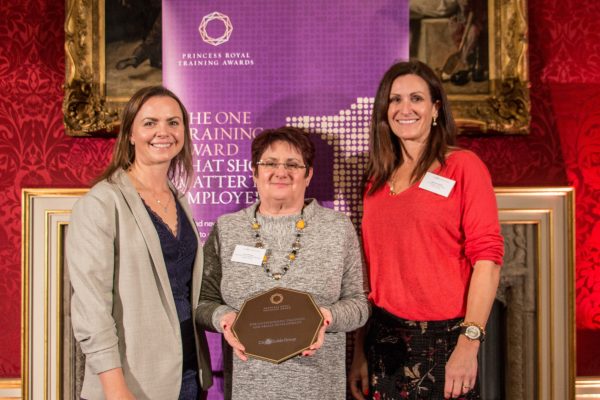 Unipart has won the Princess Royal Training Award 2018 for our Line Manager Accreditation.
This is the second time that Unipart has won this prestigious training award. It recognises the expertise that has been applied by the team who developed and deliver our team leader training programme, which is celebrated as part of our regular Mark in Action ceremonies. To date nearly 130 Unipart people have received line manager accreditation through the programme.
The Princess Royal Training Award is an honour for UK employers that have created lasting impact by successfully linking their skills development needs to business performance. The awards, delivered by the City & Guilds Group, are now in their third year.
Each of the 90 applications were assessed against three Hallmarks of Excellence by the Princess Royal Training Awards Commission, which includes HRH The Princess Royal and seven leading figures in the business and training community. In total, 48 businesses were commended by the 2018 Princess Royal Training Awards for their outstanding training and development programmes, which have directly resulted in commercial success.