Unipart has secured a significant funding award as part of the government's Industrial Strategy to advance the UK's low-carbon automotive capability.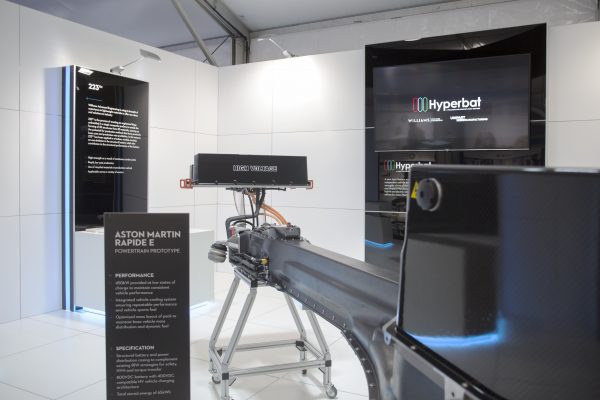 The 'APC12 H1perChain' consortium, led by Unipart Manufacturing Group (UMG), is one of five projects receiving a share of £33m in grants through the Advanced Propulsion Centre (APC), it was announced this week.
The H1perChain (high performance EV supply chain) project has been designed to scale up the UK's battery pack manufacturing and supply chain industry as a critical part of the automotive sector and the UK Government Industrial Strategy.
The project will address the need for a step change reduction in battery pack costs by developing the UK component and sub-system supply chain capabilities, establishing robust and high-speed laser welding processes whilst innovating the design and manufacturing solutions for higher volume battery packs.
This will be underpinned by a novel Industry 4.0 digitalisation strategy that enables reduced lead-times with optimised productivity and overall competitiveness.
The APC has previously awarded UMG with funding towards the innovation and development of the 'APC1 Ford Fox ACTIVE' and 'APC6 H1PERBAT' projects both of which have led to new customer contracts and manufacturing facilities.
Carol Burke, Unipart Manufacturing Group managing director, said: "Our track record as a UK tier-1 manufacturer of new products and technologies, and our continued growth in electric vehicle innovation, has played a key part in successfully securing this funding.
"This project will play an important role in further developing our skills and capabilities in manufacturing higher volume battery packs and electrification solutions.
"This will not only grow the UK as a centre of battery pack engineering and manufacturing excellence, but also provide Unipart Manufacturing Group with a more competitive and agile solution for our wide range of customers and sectors."
Business and Industry Minister, Andrew Stephenson, said: "This new investment will further enhance the UK's leading position in the development of clean growth in the automotive sector. We are committed to our Future of Mobility mission to be a world leader in the design and manufacture of zero emissions technology as part of our modern Industrial Strategy.
"These projects will build the capacity and capability of UK companies to manufacture low carbon technology and create high skilled jobs and opportunities for all throughout the country in our development of innovative, clean technology."