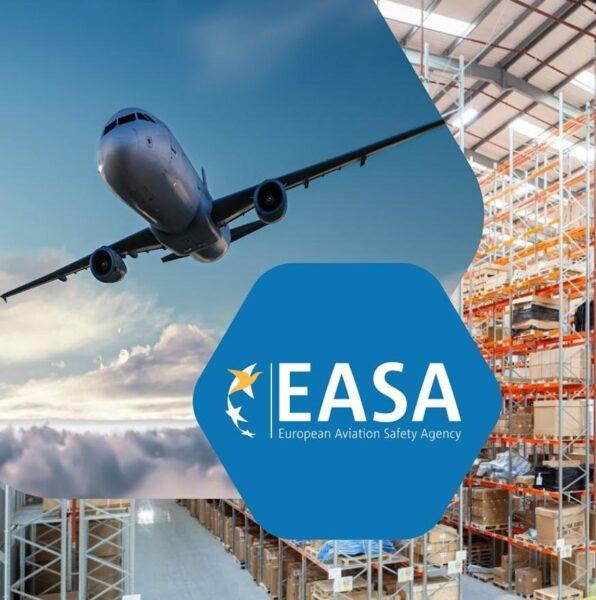 June 2023 – Unipart Logistics Secures European Aviation Safety Agency (EASA) Accreditation.
We are delighted to now include European Aviation Safety Agency (EASA) accredited warehouse capacity in our aerospace sector capabilities, and have commenced operations for Airbus from a dedicated Unipart facility in Canley near Coventry.
This additional supply chain node, provides 13,000 sq.m of EASA accredited warehouse operations that supplement our production logistics partnership with Airbus in Broughton, Flintshire (North Wales).
The Unipart facility provides Airbus additional resilience and flexibility and sets the operating conditions required to support increased production targets.
EASA accreditation is essential for aerospace logistics providers as it demonstrates they have met the highly stringent safety and regulatory requirements set by the European Aviation Safety Agency.
This accreditation demonstrates that, as an outsource logistics provider, we have the necessary systems and procedures in place to manage the safe and secure transport of aerospace components, including hazardous materials and dangerous goods.
Simon Wheelton, Director Aerospace, Defence & Utilities said:
"EASA accreditation is a vital component of the service we offer to the aerospace sector. It further demonstrates our unique ability to combine industry and supply chain knowledge, innovation and culture, with the highest standards of safety and quality, sustainability and regulatory compliance.
The accreditation further supports our ability to best practice solutions across the end-to-end aerospace value chain in customer and Unipart facilities."
Click here to read more about warehousing and supply chain services that support the aerospace industry.
Connect with Scott Bairstow to learn more about working Unipart Logistics' aerospace solutions.