Unipart Rail has been shortlisted for two Personnel Today Awards 2019.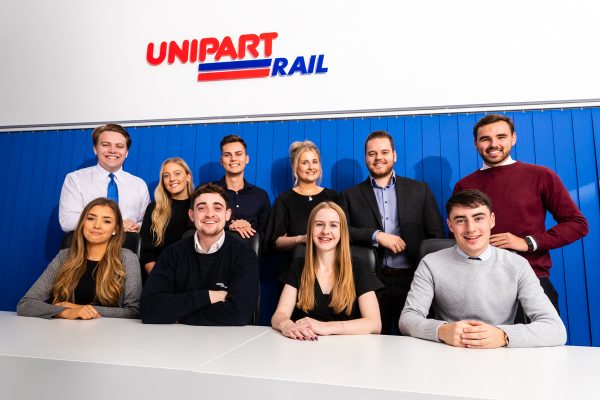 Lucy Weaver is named in the HR Director of the Year category and Unipart Rail is up for the Graduate Scheme of the Year category.
As HR Director for Unipart Rail, Lucy Weaver is responsible for more than 850 employees at sites across the UK and overseas, and leads a team of 12 HR professionals with a philosophy of motivating people based on their strengths and challenging them to reach their full potential.
A strong focus on systems and using digital technologies, both within the HR function and the wider business, is central to Lucy's strategy,  and delivering talent for the present and the future has seen Lucy and her team successfully implement an apprenticeship scheme and a graduate scheme, the latter of which is also recognised as a Personnel Today Awards finalist.
In 2013, Unipart Rail identified a number of succession challenges in order to meet strategic profit, growth, acquisition and new product technology objectives.
An anticipated surfeit of retirees, a lack of young people taking up STEM subjects and inaccurate perceptions of the rail industry as an undesirable place to work were among the factors creating these challenges.
In response, Unipart Rail introduced a Graduate Development Programme, recruiting graduate-level candidates to create home-grown leaders of the future with the capability to be promoted to key leadership positions or place them on international assignments across the business within a two-to-five-year period.
The graduate scheme was promoted through a number of universities in conjunction with Unipart Rail's partnership approach. Career steps are discussed with graduates as part of coaching culture and at scheme completion, graduates are appointed into agreed suitable roles, roles which highlight their skills, knowledge, personality and passion. There are now 16 graduates across Unipart Rail as a result of the programme.
Lucy Weaver said: "Whilst the HR Director award nomination is humbling, my focus has been on developing our incredible talent with skills across a whole range of functions – including customer-facing, logistics and procurement, as well as developing understanding and application of digital technologies in the workplace. They are our leaders of the future, supported amazingly by our current hardworking staff which will strongly position our business for continued future growth."
The 21st Personnel Today awards ceremony will take place in The Grosvenor House Hotel, Park Lane, London on Tuesday 19 November.