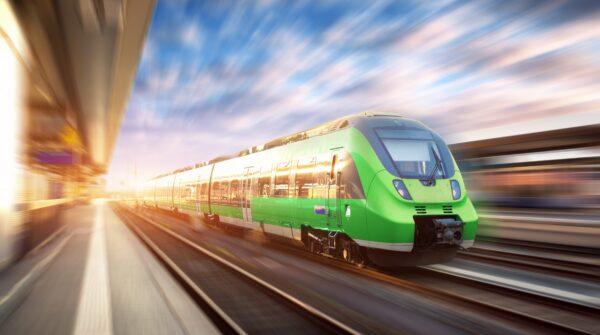 Unipart Rail has formed a new and exclusive partnership with FuelActive and together they are delivering an innovative solution to the rail sector, designed to reduce fuel consumption, reduce maintenance and the total cost of ownership, and support the planet by reducing CO2 emissions.
FuelActive offers a unique solution to fuel contamination, providing industry-leading product support to owners and operators of diesel-powered equipment and fuel-storage tanks around the world.
The FuelActive dynamic fuel pick-up system is a unique and proven technology that delivers 92% cleaner fuel to diesel engines, reducing fuel related contamination and increasing fuel efficiency.
As a result, fuel consumption and CO2 emissions are reduced by up to 5% and engine reliability is improved, reducing the total cost of ownership and extending the life expectancy of the engine. Blockages and damage to fuel pumps and injectors are also avoided, reducing failure related downtime and maintenance costs.
This partnership will be of great benefit to the rail industry as a result of the shared vision between the two organisations and the fact that this unique innovation can start delivering immediate benefits to operators, and to the planet. 
FuelActive will benefit from the experience that Unipart Rail has in supporting SME partners by providing links to industry, establishing partnerships and providing route to market support for new technologies.
The FuelActive solution is an excellent addition to the Unipart Rail portfolio, complementing the existing range of innovative solutions, designed to support customers in improving the performance of their operations; positioning Unipart Rail as the Performance Improvement Partner for the rail industry.
The ultimate goal is to phase out diesel-only trains from UK railways by 2040, and whilst positive steps are being taken to support the phase-out, there still remains a long way to go. However, operators can start making a real difference today by reducing their Scope 1 emissions through the integration of this innovative technology into their operations.
Neil McNicholas, Unipart Rail Managing Director, commented: "We are excited to be working in partnership with FuelActive as an exclusive supply and distribution partner within the UK, as well as for opportunities internationally. This partnership demonstrates the commitment that the two organisations have to reducing the environmental impacts of diesel engines, whilst improving performance and achieving cost savings for customers. 
"The work to design the interface in the fuel tank and installation of the product will be conducted jointly between the companies, further demonstrating the trust in each other and the shared vision to improve the performance of the whole rail industry."
Nick Massey, FuelActive Chief Executive, commented: "We are excited to partner with Unipart Rail to bring FuelActive's innovative fuel efficiency technology to the rail industry. Unipart Rail's commitment to sustainability and excellence aligns perfectly with our own values, and we are confident that together we will help create a more sustainable future for rail travel while delivering significant cost savings to rail operators."
If you would like more information about the FuelActive solution, please watch the video, download the brochure or contact enquiries@unipartrail.com