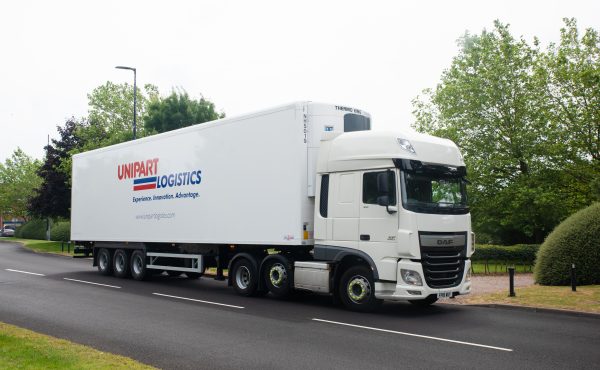 26/07/19: Unipart Logistics has introduced a new fleet of temperature managed trailers for dedicated use within the NHS Supply Chain, as part of its logistics contract.
The new fleet enhances temperature controlled collection services from NHS Supply Chain suppliers nationwide, as well as onward delivery to NHS Supply Chain distribution centres.
The trailers are the latest addition to the Unipart Logistics transport fleet, supporting a 200 strong final mile fleet delivering to NHS trusts in temperature managed conditions. They support the NHS Supply Chain in line with the requirements of the EU Medical Device Regulation (MDR).
The new fleet comprises 25 new build Gray & Adams Temperature Controlled box trailers supplied by Close Brothers Vehicle Hire and including:
26 pallet configuration with extended internal height
Thermo King Refrigeration units
Live temperature tracking
Unipart Logistics livery
Trailer temperatures will be recorded and monitored via live tracking from the Unipart Logistics transport consolidation centre, based at Unipart's Coventry site.
Frank Burns, Managing Director at Unipart Logistics said:
"The new trailer fleet is an important investment in our distribution network supporting the NHS Supply Chain, enabling us to monitor temperatures in transit and maintain our absolute commitment to quality and performance."