May 2023 – Today, Unipart announces the launch of our new system, Eco Insight. This innovative system will help businesses reduce costs, and monitor carbon and energy consumption across commercial and industrial buildings, allowing more sustainable decisions to be made.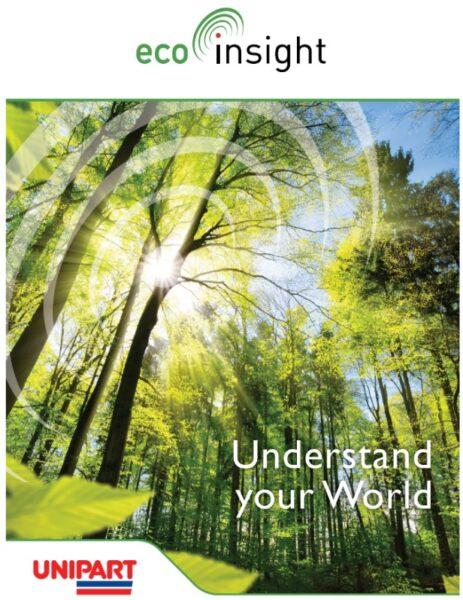 Powered by the Instrumentel Paradigm Insight system, and using non-invasive monitoring devices, the system harvests data in real-time, and harnesses the power of Instrumentel data analytics to provide immediately actionable information.
Josh Kimberling, Instrumentel Managing Director, said: "We are deploying this technology at our own sites to help us identify high-energy areas, pinpoint where we can improve consumption, and reduce our estate costs. As a business, we know that others are wrestling with huge energy costs, and Eco Insight will help to manage them effectively."
Paige Harris, Commercial Manager, added: "This technology builds on our years of data science in multiple sectors, and enables us to bring powerful tools into the hands of facilities, operations and HSE teams across every type of business. We are truly excited by the potential of Eco Insight to help in delivering net zero commitments."
The Eco Insight system helps companies achieve sustainability goals and make more informed decisions about their resources. Instrumentel is committed to supporting companies take action through data insight, so they can meet their environmental targets in an effective and efficient way. 
Eco Insight provides live energy and carbon data, transforming it into actions and reporting on Scope 1, 2 and 3. Used in buildings and industrial sites, the system monitors all utilities along with other energy inputs such as solar, high-consumption assets, and waste streams.
To improve clarity, measurement data is captured using remote, high resolution metering or sensing technology. 
These measurements are taken as frequently as every second and automatically uploaded into the dashboard every 30 seconds to provide businesses with the highest level of accuracy possible. 
Instrumentel's end-to-end expertise means that existing hardware together with 3rd party data platforms can be integrated, with new sensors being installed in a modular approach – so additional sensors can be added to the system, or existing ones can be moved to another area on site, if required.
Eco Insight aggregates the information together to uncover inefficiencies, anomalies and potentials in energy consumption, giving the time to drive action rather than data cleansing.