Unipart in India has won two awards for the aftermarket service it provides to Tata Motors.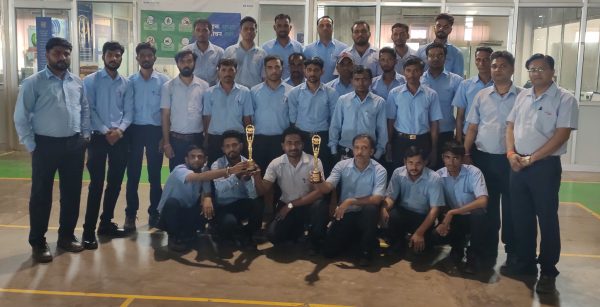 The Unipart Logistics team at Sanand warehouse scooped 'Best Regional Warehouse' and 'Best KPA Performance – Safety' at the Tata Motors Annual Review ceremony in Kolkata in May.
Located approximately 180 miles from Mumbai, the Unipart warehouse in Sanand receives aftermarket products from the nearby Tata plant and from other vendors.
The team then supplies all aftermarket regional warehouses in Tata's passenger vehicle business unit and Tata dealers in western India.
The award for Best Regional Warehouse was presented on the basis of performance against key performance indicators set by Tata:
98% binning within 24 hours after receipt of materials

Bin denial fewer than 500 parts per million

Dealer claims fewer than 500 parts per million

Same day dispatch of materials to dealers greater than 95%
The 'Best KPA Performance – Safety' award was achieved following an audit conducted across all five aftermarket warehouses by Tata Motors' external auditor.
The Unipart warehouse in Sanand scored 98% in the last two consecutive audits. This is classed as "Excellent".
Nick Porter, Operations General Manager for Asia Pacific, said: "This just goes to show that, no matter where in the world Unipart Logistics has facilities, there are committed teams working together to understand and serve the needs of our customers better than anyone else, through the application of the Unipart Way.
"The recent awards in India clearly confirm this is a winning approach. My congratulations to all colleagues who played a part in this outstanding achievement."
Tata Motors is one of three Unipart Logistics automotive clients in India.