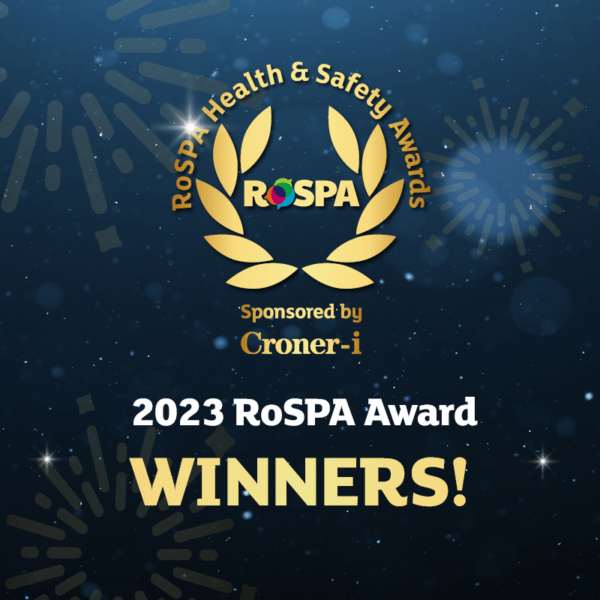 April 2023 – Unipart Group has won Royal Society for the Prevention of Accidents (RoSPA) Health & Safety Awards for the sixth year in a row for continued demonstration of a world-class safety culture.
Unipart Logistics Nuneaton received a Highly Commenced Industry Sector Award, Unipart Logistics Honeybourne received a Commended Industry Sector accolade, and Unipart Rail and Unipart Technologies Group won a gold medal for occupational health and safety across sites in the UK, US, and Australia
The RoSPA Health and Safety Awards is the largest occupational health and safety awards programme in the UK recognising organisations' commitment to continuous improvement in the prevention of accidents and ill health at work.
RoSPA judges look at entrants' overarching health and safety management systems, including practices such as leadership, workforce involvement, and safety culture.
The Unipart Way, Our Contribution Counts circles and Unipart's WorkWell strategy all contributed to a demonstration of continuous improvement, engagement, and commitment to employee wellbeing that is defined as industry leading by RoSPA's rigorous benchmarking.
Andy Pyne, who leads health and safety across Unipart Group in his Chief Sustainability Officer role, said: "It's fantastic to continue to be recognised by RoSPA for our dedication to maintaining world-class health and safety standards at Unipart. What lies behind this success is The Unipart Way, which unites our people in a way of thinking, working and behaving that drives operational excellence, employee engagement, organisational capability, and customer engagement. 
"By providing a structure for our leadership to encourage consistently high standards, and empowering our people to solve problems at every level of the business, The Unipart Way pushes the boundaries of best practice to deliver outstanding service to our customers while prioritising the safety and wellbeing of our people, the key to long-term sustainable growth.
"Congratulations to all our colleagues whose hard work every day has led to this achievement."
Neil McNicholas, Unipart Rail Managing Director, said: "It is really fantastic to be recognised with this award. We work really hard every day to make our Unipart Rail sites amongst the safest in the country – our team is the most important part of our business and their health and wellbeing is of paramount importance. This award is testimony to all my colleagues' daily efforts to keep us safe."
Julia Small, RoSPA's Achievements Director, said: "Accidents at work and work-related ill health don't just have huge financial implications or cause major disruption – they significantly impact an individual's quality of life. That's why good safety performance deserves to be recognised and rewarded. 
"We are thrilled that Unipart continues to demonstrate a culture of leadership, personal accountability and an unwavering commitment to keeping their employees, clients and customers safe from accidental harm and injury."