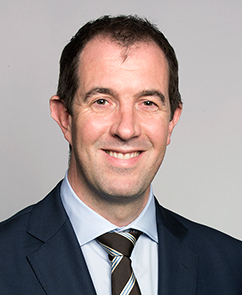 July 2022 – Unipart Group Australia has appointed Mark Carling as Managing Director for Unipart Australia and Asia, effective 15 August 2022.
Unipart Group Australia delivers technology and supply chain solutions across a range of market sectors including Automotive, Aerospace & Defence, Technology, Healthcare, Rail & Public Transport, Logistics and Manufacturing.
Mark (pictured) brings more than 17 years of rail senior leadership experience in Australia, and is serving his second term as Director at the Rail Industry Safety and Standards Board.
Tony Sackett, Unipart Rail Chief Commercial Officer – International, said: "We look forward to Mark joining Unipart Rail. Mark has a successful track record in delivering customer engagement, and fully understands the value Unipart Rail brings to the rail industry. We continually seek to identify new and different opportunities to deliver operational performance optimisation and capability enhancement across the supply chain, and Mark will be pivotal in ensuring our customers in the region sustain and build their competitive advantage."
Mark Carling said: "I am excited to be taking on the challenge to further grow and develop the Unipart Group brand in Australia and Asia and I am very much looking forward to working with our customers and partners in the region to deliver exceptional value and outcomes for them."
Unipart Group Australia is part of Unipart Group, a global business that brings together manufacturing, logistics and consultancy in a set of products and services that create imaginative solutions for customers.