Steve Ingleton, Engineering Director at Unipart Rail has been appointed as a visiting professor at the University of Huddersfield, within the Institute of Railway Research.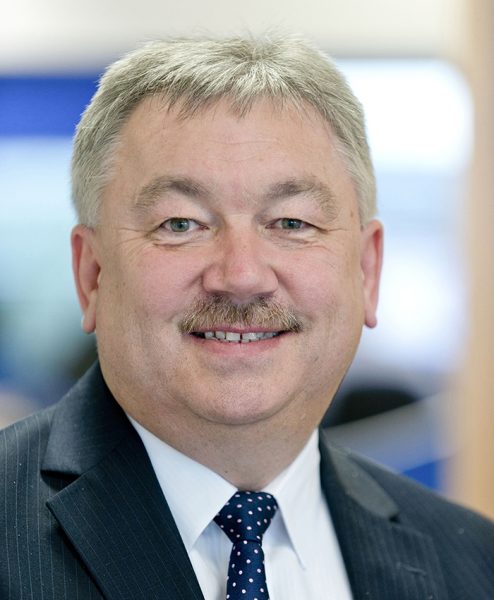 This achievement is in recognition of the hard work and commitment Steve has demonstrated within the University, supporting projects and building relationships in a number of areas including the Centre for Innovation in Rail.
Over the last six years, Steve has been responsible for chairing the Strategic Advisory Board of the Institute of Railway Research (IRR) and his expert guidance and support on research programmes and links to Unipart Rail and the Institute of Railway Research, has been paramount to the University in terms of supporting their strategies and growth.
Steve has also played a crucial role in supporting the University with its involvement in the UK Rail Research and Innovation Network (UKRRIN), a ground-breaking partnership between the rail industry and several leading universities to deliver four world class Centres of Excellence covering rolling stock, infrastructure, digital systems and testing.
Unipart Rail is one of the selected industrial companies that has partnered with universities to support research projects to develop new technologies and solutions for both domestic and international rail markets.
Professor Simon Iwnicki (Director of the IRR) said: "I'm delighted that Steve has been made a visiting professor here at the University. The professorship will help to further consolidate the link between Unipart Rail and the Institute of Railway Research and also allow us to build on the growing UKRRIN (UK Railway Research and Innovation Network) activity that both Unipart and the University are involved in."
Professor Paul Allen, IRR assistant director and lead for the long-standing collaboration between Unipart Rail and the Institute for Rail Research (IRR), under its Centre for Innovation in Rail (CIR) initiative, congratulated Professor Ingleton on his outstanding achievement: "Steve has been supporting our team and the University for several years, and on a personal level has helped to develop the strategy, capability and successful offering of the CIR. The confirmation of a chair at the University recognises his high standing within the rail industry and the technical and strategic expertise he brings to our partnership".
Dr Steve Ingleton, Engineering Director, Unipart Rail said: "I am extremely proud to receive this accolade from the University both personally and professionally. Innovation and the introduction of new products and digital technology are of paramount importance to the future of our business. The work being done within the Universities forms a key part in supporting and delivering our own overall wider company strategic plans, growth and future objectives."
Noel Travers, Managing Director Unipart Rail and Unipart Manufacturing Group said: "I would like to personally congratulate Steve on the award of his professorship. It is a true reflection of the outstanding commitment he has made to the University and to the UK Rail Research and Innovation Network, which, in partnership with Unipart Rail, is supporting the strategic vision for the rail industry and leading the next generation of innovative technologies and products."