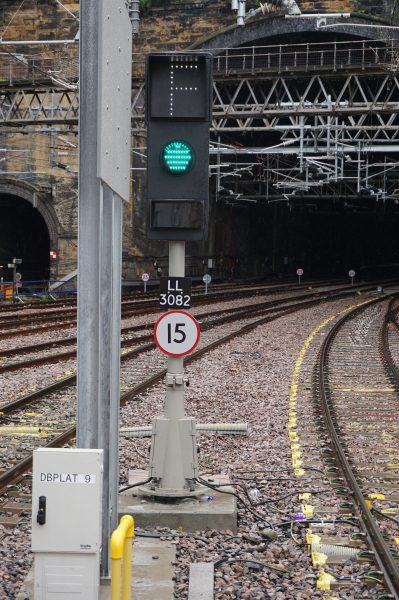 Unipart Dorman is a world leader in design and manufacture of road and rail products, from LED railway signals to hazard warning lamps.
As part of Unipart Group's overarching commitment to sustainability, the team at Unipart Dorman removed plastic packaging from signal heads which equates to 13km of plastic a year. Not an inconsequential amount.
The team began by designing plastic-free packaging for their North American Wayside Signals, then made a similar change to their UK signal packaging, with even greater impact.
Unipart Dorman already packed their products with shredded used cardboard boxes – which is both re-use and recyclable/biodegradable, and they are actively looking at further ways to reduce environmental impact.
Unipart Rail's Richard Flanagan said: "We are aware we can use a lot packaging materials in our supply chain services sending thousands of products out every day to our customers around the world. 
"With our customers we assessed the packaging of our signals and realised we could remove it completely without any effect to the product's performance. We're thrilled we can achieve such a lot with just one small activity, and we are now looking at other ways we can reduce single use plastics."
Unipart Dorman's team of electronic and mechanical design engineers deliver innovative world class patented products to operate in challenging environments of a safety critical nature and their expertise in LED Technology has resulted in the development of a series of industry firsts, including the Unipart Dorman ConeLITE, which is the industry-standard warning lamp for road hazards.
For more information visit www.unipartdorman.co.uk.