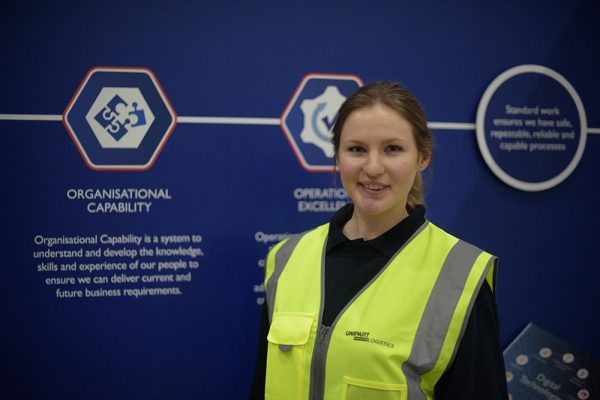 Sky is well known as the UK's leading broadband and TV services provider, they understand how critical it is for people to be connected to broadband and TV during the Coronavirus crisis. People need broadband and TV services to work from home, stay connected and remain adequately informed. To some people without mobile devices, having a landline is also essential for them to keep in touch with their loved ones, having a positive impact on their mental health.
Due to the current Coronavirus restrictions, engineers were not able to visit customer's homes where landline connections had been disrupted, leaving vulnerable customers without a means of communication.
In response to the problem, Sky developed an alternative solution in the form of an easy to use handset that only required switching on to be live and functional with a pre-inserted and already active SIM card. Sky designed this for simple user experience for those who have never used mobile devices in the past.
Unipart was challenged by Sky to bring this experience to life with complete stock receipting, handset kitting and order fulfilment out of our specialist technology warehouse. Unipart identified SIM cards, Sky activated the SIM cards, and Unipart receipt stocked each of the new handsets, creating new SKU numbers to identify them as specialist 'vulnerable customer' items.
With everything in place, Unipart kitted each device with the SIM cards and completed a full functionality check before adding instructions and packaging. Gloved operators conducted the complete process and all handsets were thoroughly cleaned with anti-bac wipes before shipping.
Priority stock items were processed, reworked and made available for customers to order and be shipped within the same day of receipt.
Vicki Flaxten, Sky Director of Supply Chain, said: "Keeping customers connected to broadband and TV is critical in this time. People need broadband to work from home, have a land line to speak with loved ones if they don't have a mobile, and use the broadband and TV services to stay connected and informed about what is going on. Each one of these important solutions is delivered out of Nuneaton through you – so thank you! Your teams are doing an amazing job and you should all be very proud."
Nicola Couse, Unipart Logistics Technology Sector Director, said: "We have all had to find new ways of working and focus on what's important through this period. Sky is a great company that will do everything they can to support their customers. We pride ourselves on being a flexible partner that puts the customer first, our people are working hard in difficult times to ensure we all do what we can for Sky and their customers and this is a great example of that."