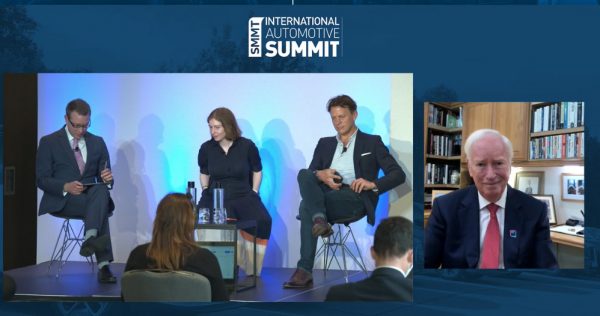 30 June 2021 – Britain could be one of the biggest car manufacturers in the world if it embraces the digital and green revolutions, says John Neill.
During a panel debate at the SMMT International Automotive Summit yesterday (29 June), the Unipart Group Chairman and Chief Executive said the UK automotive industry can remain competitive with the rest of the world and deliver improvement in quality of life for the nation if it can seize the opportunity provided by the rapidly growing electric vehicle market, and learn from the mistakes of the past.
'The automotive industry has the leadership, but does the government have the vision, the appetite, the commitment, and above all that consistency to take a long-term approach to engage with the industry to reach that aspirational, but historically evidentially achievable goal,' said John Neill.
The Daily Telegraph reported John Neill's comments today in a report 'Britain's car industry fights to adapt to Brexit and electrification'.
Chaired by the Financial Times Global Motor Industry Correspondent Peter Campbell, the 'Competitiveness and Industry Transformation' panel included Auto Trader Commercial Director Ian Plummer and Public First Founding Partner Rachel Wolf.
The impact of Brexit and Covid were both high on the agenda as the panel debated how the government could best support widespread adoption of EVs as part of net zero commitments.
With automotive heritage in both manufacturing and logistics, Unipart offers some of the world's biggest car manufacturers supply chain intelligence and is a key partner for the core element of electric vehicles – the battery.