In the war on waste and the battle to save the planet, creating a circular economy is vital, and supply chains play a key role in the process.
That's the view of leading supply chain experts who are developing state-of-the-art processes for managing the entire lifecycle of products to facilitate a circular economy.
In the traditional "take-make-waste" model, the common ways of managing waste, especially landfill, disrupt ecosystems. Plastics litter the oceans, chemicals contaminate soil and wash into surface water, and rotting waste can contribute to greenhouse gases.
Whilst the world disposes of 50 million tonnes of electronic waste annually, less than a quarter of that is recycled. A recent study found that of the 6.3 billion metric tons of plastic waste that has been produced, only 9% of that plastic waste had been recycled.
In practice, delivering a circular economy means reducing waste to a minimum. When a product reaches the end of its life, its materials are re-used again and again, thereby creating further value.
Moving towards a circular economy delivers benefits such as reducing pressure on the environment, improving security of the supply of raw materials, increasing competitiveness, stimulating innovation, boosting economic growth, and creating jobs.
Unipart is one company that has championed the approach of lifecycle management for products – a key component in the drive towards a circular economy.
Unipart looks at the problem through seven lenses:
Ensuring products reaches customers using no single-use plastic and in the most efficient way.
Enabling customers to process their returns rapidly, to maximise their value and satisfy their customers.
Identifying the potential for resale and selling returned products on behalf of customers.
Assessing the commercial and technical feasibility of repair to enable re-use.
Detecting faults in stock that would result in a full refund from the manufacturer.
Recycling through a sortation processes that segregates products into the correct material groups to drive the highest levels of recycling revenue.
Reducing future returns is achieved through insights into product design and working with customers and engineers to influence consumer behaviour. Supporting this solution is a customer-facing platform which ensures that end customers get the right resolution quickly.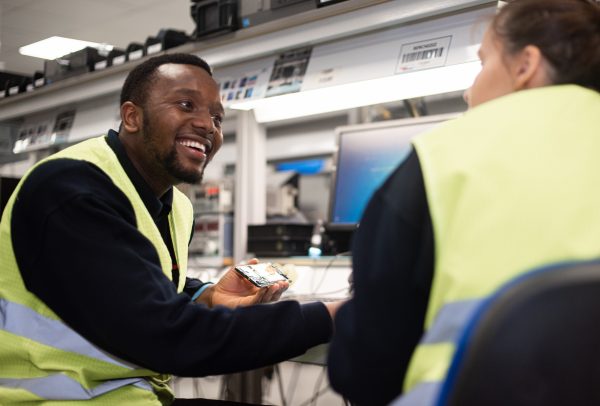 This innovative approach has achieved significant results for customers, including a £330k saving through a re-use project, £35k saved through reducing cardboard, and the removal of 125 metric tons of plastic from one customer's supply chain.
"In Unipart, we're passionate about the environment and helping our customers to improve in this area. Many companies have already recognised the significant benefits to be had from raising their environmental game through reducing costs and retaining customers," said Unipart's Claire Walters.
"According to a UK and US survey for change agency Futerra, 88% of consumers want companies to help them live sustainably. Increasingly businesses will need to keep up with proactive competitors who are implementing measures to support a circular economy."
From increasing recycling and take-back schemes, changing sources and suppliers, to redesigning complete supply chain operations, prominent brands are turning to supply chain experts to help them avoid waste, reduce costs, and contribute to saving the planet.
Reprinted from B4 magazine. Click here.