August 2022 – A Unipart team from the Cowley warehouse will run the Oxford Half Marathon in October.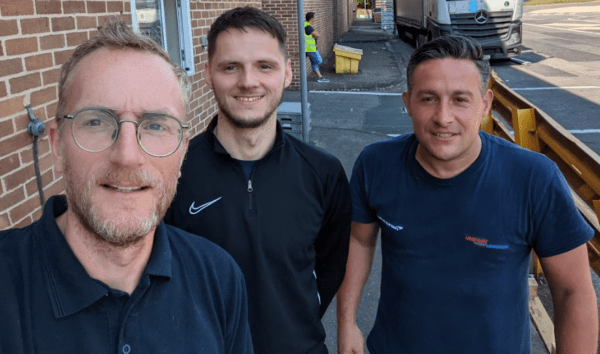 Neil Pinnell, Michal Aniol, Phil Radley and Carl Smith are looking to raise £600 for Sobell House. The Oxfordshire-based hospice charity has provided specialist palliative care to those facing life threatening illness, death and bereavement since 1976.
The charity operates an 18-bed unit at the John Radcliffe Hospital, Oxford alongside a community team who work with GPs to offer care and support for people in their homes.
It costs around £5m to provide this support every year. Sobell House needs to fundraise around £2m.
As an experienced runner, Neil was approached by the charity to take part in the half marathon. "Lots of people who work here have been helped by Sobell House, myself included. My father passed away from cancer and they arranged for a hospital bed to come to my parents' house to try and help my dad in his last few days and to make him more comfortable."
Neil approached his colleagues to see if anyone else would be interested in raising money for the charity. Michal, Phil and Carl expressed their interest in support of the cause and to get fit.
They started their training by using the Couch to 5K running app. Once they progressed from that, Neil wrote each member their own training plan. He said: "It started by getting them to run once a week, and we've now built that up to three times a week. By doing this we're building up the mileage and by the end of the programme they'll be running about 20 miles a week."
And every Friday after work, they all run together. Neil said: "We have a rule that we don't talk about work whilst we're running, we make an effort to talk about other things. It's a nice way to decompress. Not only is running beneficial for your physical health, but it also benefits your mental health. So we make a point to check in with each other."
To donate you can find the link to the team's Just Giving page here.
The Oxford Half Marathon takes place on 16 October.