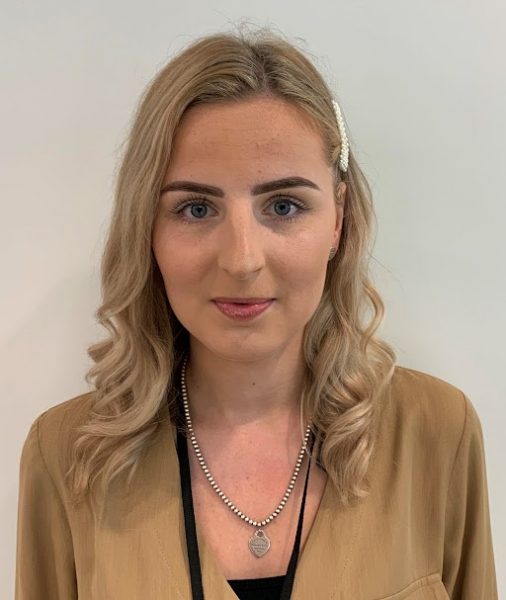 February 2022 – National Apprenticeship Week is an annual celebration to highlight the positive impact apprenticeships make to individuals, businesses, and the wider economy. 
Charlotte Timmins, Unipart Logistics Early Careers & Apprenticeships Manager, explained why apprenticeships are so effective at supporting individuals and organisations to bridge the skills gap and build capability for the future – something Unipart is clearly focused on to double the size of the business over the next 10 years. 
"These days, apprenticeships are not just for young people leaving school, they can support learners of all ages and at all stages of their career. In a world of constant change, learning is a continuous journey, not just something that is done at the beginning of your career journey. 
"Traditional education cannot adapt fast enough to equip students with the knowledge, skills, and experience they need to operate newly-emerging technologies and fulfil emerging business needs – but apprenticeships can. 
"E-skilling through apprenticeships is a way to bridge the skills gaps that will occur in the near and longer-term future, including those we may not yet have predicted or are not yet capable of preparing for."
Apprenticeships and the Fourth Industrial Revolution
Charlotte said: "The government's reform of apprenticeships has put employers in the driving seat of building capabilities for the future. Apprenticeship standards are designed and implemented by trail-blazer groups of employers where they can collectively agree the knowledge, skills, and behaviours required to be successful in these roles and industries. The apprenticeship standards are continuously reviewed and updated to ensure they are still relevant. 
"As it stands, there are currently more than 600 apprenticeship standards approved for delivery with another 50 currently in the development stages. There are more 33 digital apprenticeship standards that support developing capability in data, cyber security, artificial intelligence, machine learning, and other similar areas. We are seeing organisations tap into apprenticeships not only to support with developing these skillsets in the here and now, but also to support individuals to embrace the changes brought by impact of the Fourth Industrial Revolution.
"This means the chances of there being an apprenticeship standard that aligns to your current role, or the future landscape of your role, are incredibly high. Apprenticeships also range from Level 2 right up to Level 7, so they can support your career progression at all stages with no direct cost to the business as these are funded by Unipart's apprenticeship levy."
To find out more about apprenticeships at Unipart email contactus@unipart.com.