13 November 2019
Unipart has been recognised for a third time by HRH Princess Anne for outstanding workplace training.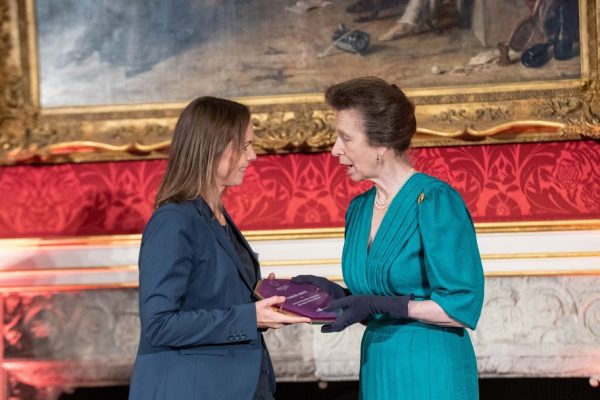 Unipart was among 44 UK organisations including IBM, The Co-Op and Lloyds Banking Group, commended with a Princess Royal Training Award for their workplace learning at a ceremony held at St James's Palace in London last week.
Presented by HRH Princess Anne and delivered by the City and Guilds Group, the Princess Royal Training Awards, now in their fourth year, celebrate exceptional training and development programmes across the country.
Unipart is recognised for its Leadership Gate to Great course.
Introduced in 2017, the Unipart Leadership Gate To Great course is an extension of the Unipart's existing 'Gate to Great' approach to training and development – with hard work and deliberate practice anyone who joins the company can be great.
Central to the Leadership Gate to Great journey is mastery of The Unipart Way, Unipart's philosophy of working – underpinned by a set of principles, systems, tools and techniques – that delivers exceptional levels of operational performance.
The Leadership Gate to Great course is aligned to Unipart's strategic objectives, driving growth and engagement, and building capability in good leadership skills.
Denny Sharman, Unipart Logistics head of capability, said: "We're delighted to be recognised in this way with a Princess Royal Training Award.
"The Leadership Gate to Great journey is supporting our business growth strategy and ensuring we develop talented leaders who can lead the Unipart Way consistently across all our sites and business areas."
Commenting on this year's recipients and ceremony Chris Jones, chief executive of the City and Guilds Group, said: "The Princess Royal Training Awards are a highlight of the year, as we come together to celebrate the outstanding work of businesses around the country who put learning and development firmly at the top of their agenda. The remarkable employers we recognise demonstrate the power that comes from investing in people and training as a vehicle to strengthen organisations and open up opportunities for people.
"We hope that business leaders everywhere will be inspired by the efforts of this year's PRTA recipients and go the extra mile to ensure their workforce is fit for the future."
Open modal