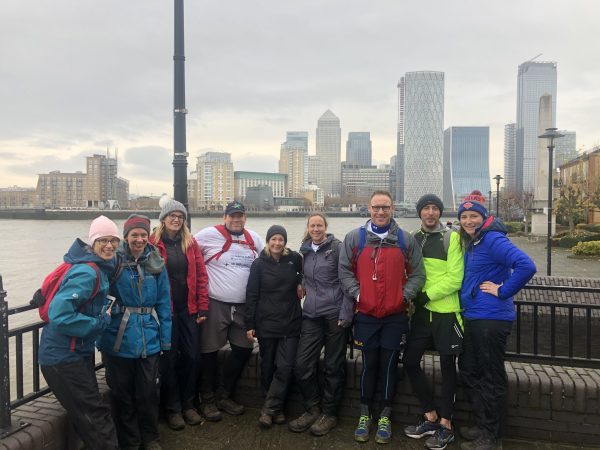 A partnership between Unipart Logistics and Air Ambulances UK has raised over £23,000 to help the nation's 21 air ambulance charities save even more lives.
The partnership came about as a result of a lifesaving mission to Unipart Logistics Chief Commercial Officer, Claire Walters, who was critically injured in a cycling accident in Cornwall in May. Claire was in collision with a car leaving her unconscious and critically injured with a collapsed lung, broken ribs, collarbone and vertebra, a dislocated knee and facial injuries.
Cornwall Air Ambulance Trust, one of the UK's 21 air ambulance charities, flew to the scene and within minutes rapidly delivered lifesaving equipment and its specialist Critical Care Team to treat Claire at the roadside before airlifting her to hospital where she spent a few days in intensive care.
"Seven months ago, I had little appreciation of the critical work that our nation's 21 air ambulance charities carry out, collectively making 70 lifesaving missions every day.  Of course, I am now very aware of the critical service they provide, and it's no exaggeration to say that without the immediate intervention and medical care provided by Cornwall Air Ambulance my story could have been very different." Claire Walters
The £23,000 (and counting) was raised through Unipart Logistics' annual charity challenge event, which this year was the Thames 100. A team of nine employees, including Claire, tackled the four-day, 100-mile walk from the source of the River Thames in Gloucestershire to the Thames Barrier in London between 20-23 November.
As a result of recent weather conditions, the Unipart team faced lots of challenges with many diversions away from their planned route along the Thames Tow Path to avoid serious flooding, leading them to rename their challenge the 'DeTour de Thames'!
"At the time we organised the challenge, the prospect of walking unaided seemed an ambitious target, yet alone being able to walk 100 miles in four days, having only been walking without crutches for six weeks when we set off.  However, on Saturday evening, inspired by the support and company of friends, colleagues, customers and suppliers, I completed the Thames 100 walk.  I couldn't have done so without the team who completed it with me – a team that inspired, motivated and encouraged each other to keep going through the flooding and obstacles we faced along the way. I'm extremely proud that together we turned an unlikely ambition into a hugely successful challenge that has raised money to help save lives.
"The reality is that with the money we have raised together as a business, we've funded around 10 lifesaving missions – that's 10 people who stand a greater chance of making it home to their loved ones as a result of our fundraising efforts.
 "I will be forever indebted to the lifesaving work of air ambulance charities." Claire Walters.
 To support the partnership, please go to: https://www.justgiving.com/campaign/Unipartlogistics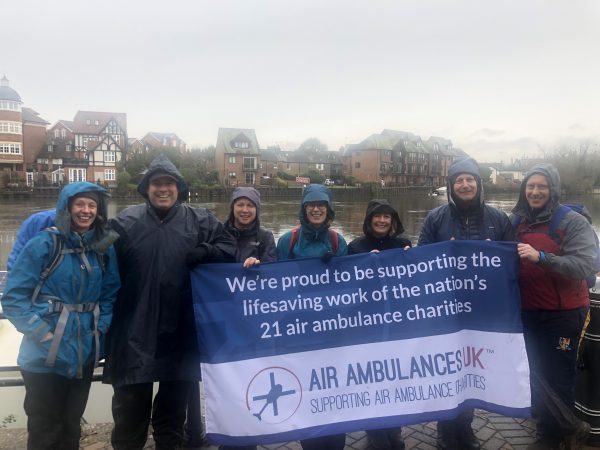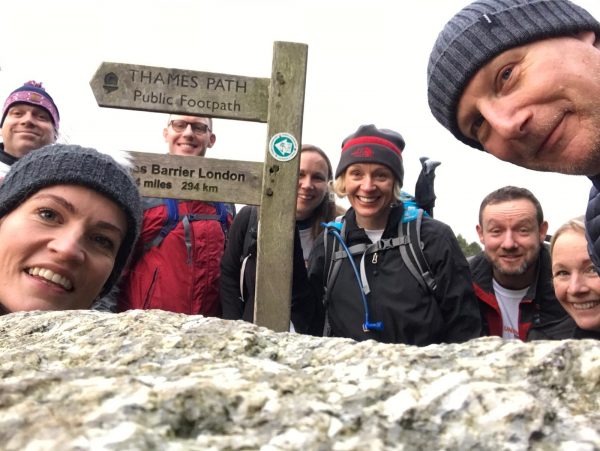 About Air Ambulances UK
 Air Ambulances UK is the official national charity supporting the lifesaving work of the nation's 21 individual air ambulance charities.
The Charity creates national partnerships with businesses, organisations, major donors, philanthropists and Trusts and Foundations, to help air ambulance charities save even more lives every day across the UK.
About Unipart Logistics
Unipart Logistics is part of the Unipart Group, a private limited company established in 1987 delivering Logistics, Manufacturing and Consultancy services globally.
Unipart Logistics provides intelligent logistics and supply chain services across the Automotive, Technology, Retail, Health and Utilities sectors, for some of the world's best-known companies including; Sky, Vodafone, Jaguar Land Rover, Three, Virgin, NHS Supply Chain and British Gas.
Unipart Logistics works with the latest digital technologies to develop intelligent supply chain management solutions and supply chain services including; order fulfilment, production logistics, end-to-end engineer support, distribution and carrier management, returns, repair, end of life solutions, inventory optimisation and supply chain visibility.
 About Unipart Group
Unipart Group is a leading UK manufacturer, full-service logistics provider, and consultant in operational excellence.
Operating across a range of market sectors, including automotive, manufacturing, mobile telecoms, rail, retail and technology, Unipart offers a breadth of services from third-party logistics to expert consultancy.
The company, which has its headquarters in Oxford, provides services to a growing range of blue-chip clients including Jaguar Land Rover, Vodafone, Sky, and many other household names.
Open modal