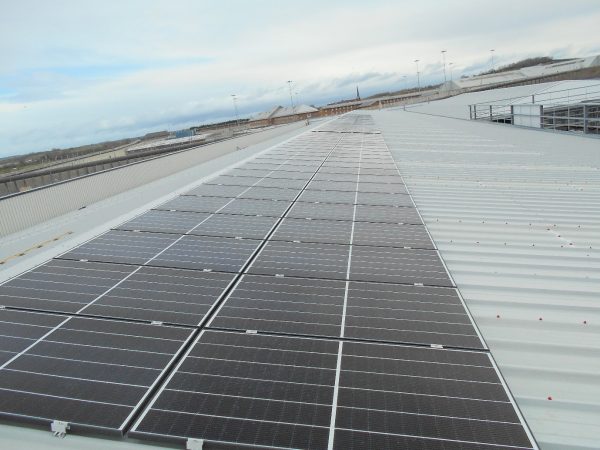 Unipart Logistics is proud to extend its contract with Q Cells, one of the world´s largest and most recognised manufacturers of high-efficiency solar panel technology.
Having supported this customer since 2015 through a period of significant growth in the residential, industrial and commercial sectors, today Unipart Logistics provides warehousing and integrated distribution solutions to over 260 customers across the UK, Ireland and mainland Europe.
Claire Walters, Unipart Logistics Chief Commercial Officer said; "We have drawn on capability and expertise developed in our automotive sector at Unipart to design and develop lithium ion supply chain capability, as part of an advanced warehousing solution for Q Cells.
As a business we have made an absolute commitment to environmental sustainability, and enabling solutions that reduce negative impact on the environment. Partnering with Q Cells, whose technology supports a sustainable future for the planet, clearly aligns to these goals, and reflects our commitment to designing and delivering sustainable supply chain solutions for all of our customers."
All Unipart Logistics sites are now powered by 100% renewably sourced electricity, including the Q Cells distribution centre in Worcestershire which is powered by Q Cells solar technology.
Solar panels fitted to the roof of distribution centre produce 46,000 kWh of energy per year, enough energy to run it, as well as feed electricity back into the grid.
Read more about how Unipart Logistics is benefitting customers in the utilities sector.