11 November 2019
Unipart Logistics is proud to announce a new national fundraising partnership with Air Ambulances UK following an air ambulance charity lifesaving mission to the Unipart Logistics Chief Commercial Officer, who was critically injured in a cycling accident earlier this year.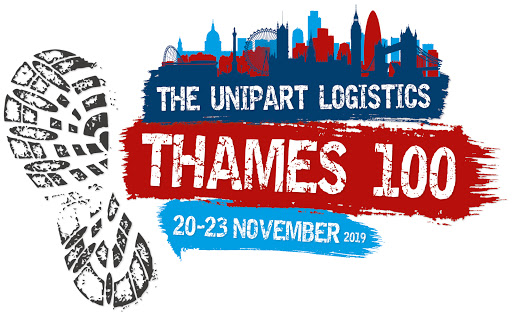 Chief Commercial Officer Claire Walters was enjoying a few days' cycling in Cornwall in May when the accident involving a serious collision with a car happened, leaving her unconscious and critically injured with a collapsed lung, broken ribs, collarbone and vertebra, a dislocated knee and facial injuries.
Cornwall Air Ambulance Trust, one of the UK's 21 air ambulance charities, flew to the scene within minutes, rapidly delivering lifesaving equipment and its specialist Critical Care Team to treat Claire at the roadside before airlifting her to hospital where she spent a few days in intensive care.
"It is no exaggeration to say this was a life and death situation. Without the lifesaving mission from Cornwall Air Ambulance so quickly delivering such advanced equipment and care, my situation may have turned out very differently." – Claire Walters
As a result of the accident Unipart Logistics senior executives and employees chose to support Air Ambulances UK, the official national charity collectively supporting all of the UK's 21 air ambulance charities, to benefit from its 2019 charity challenge: the Thames 100. A team of 12 employees will be tackling the four-day, 100-mile walk from the source of the River Thames in Gloucestershire to the Thames Barrier in London between 20-23 November.
Alongside a range of other fundraising activities, Unipart Logistics aims to raise over £20k to help ensure an air ambulance can be there for anyone with a life-threatening injury or medical emergency anywhere across the UK.
"I will be forever indebted to the lifesaving work of Cornwall Air Ambulance Trust and hope as many people as possible will support the Unipart Logistics partnership with Air Ambulances UK to help maintain the critical service that all of the UK's 21 air ambulance charities provide nationwide every day." – Claire Walters
To support the partnership, please go to: https://www.justgiving.com/campaign/Unipartlogistics
You can follow the Unipart team's progress during the challenge on Twitter: @UnipartLogistic
Open modal